VIDEO: Arctic Monkeys Release Short Film Warp Speed Chic
16 October 2018, 16:46 | Updated: 16 October 2018, 16:55
See Alex Turner and co in the Ben Chappell-directed short film which documents the making of their Tranquility Base Hotel & Casino album.
Arctic Monkeys have released a short film of the making of their Tranquility Base Hotel & Casino album.
The 12-minute film, which commences with a creepy-looking house and a clapped-out Renault, was directed by Dave Chappelle and sees the Sheffield band making their sixth studio album and taking it on tour.
Watch the short-film above.
The mini-documentary also sees a long-haired Alex Turner play the drums in a Clockwork Orange t-shirt, before witnessing the band shoot their Four out of Five video.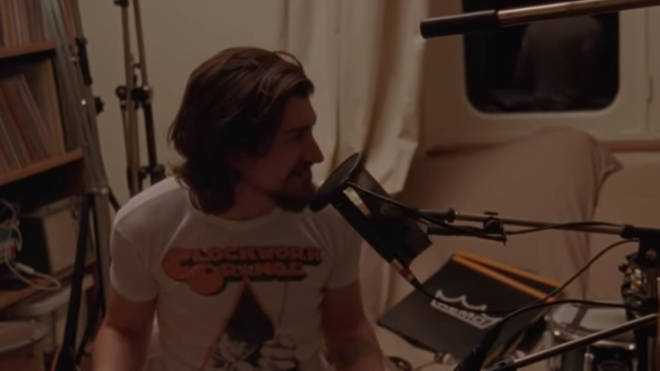 The film comes along with the announcement that Arctic Monkeys will release a Tranquility Base Hotel & Casino 7" vinyl on Friday 30 November, featuring B-side Anyways.
Listen to Alex Turner talk about the band's sixth studio album with Radio X's John Kennedy:
Meanwhile, Monkeys drummer Matt Helders has revealed that he's working on a solo project… but that he's mainly concentrating on the music.
The NME reports that Helders has been working on the album, telling The Trap Set podcast: "I just like the process of creating [the album]. Maybe it's more because I'm not writing the lyrics, so it's fine that I do that.
"When you're writing a record and you're putting yourself out there, a lot of people need a reason to want to hear a 'message' or 'hear my opinion on this'.
"That's why I'm not that interested in the lyrics side of it yet."