VIDEO: Arctic Monkeys Play Dancing Shoes Live In Tour Debut
7 September 2018, 11:59
Alex Turner and co played the 2006 track live for the first time since 2014 at their Manchester Arena gig.
Arctic Monkeys have performed Dancing Shoes for the first time since 2014.
Alex Turner and co kicked off their first official UK tour dates last night (6 September) at Manchester Arena, where they treated fans to a live version of the track for the first time in four years.
Watch them play the belter - which is taken from their 2006 debut album Whatever People Say I Am, That's What I'm Not - in our video above.
The indie banger appeared amongst a show-stopping 21-track setlist which included songs from their Tranquility Base Hotel & Casino album and hits from across their career.
Not one to disappoint, I Bet You Look Good On The Dancefloor preceded the band's encore, which consisted of Star Treatment, Arabella and R U Mine?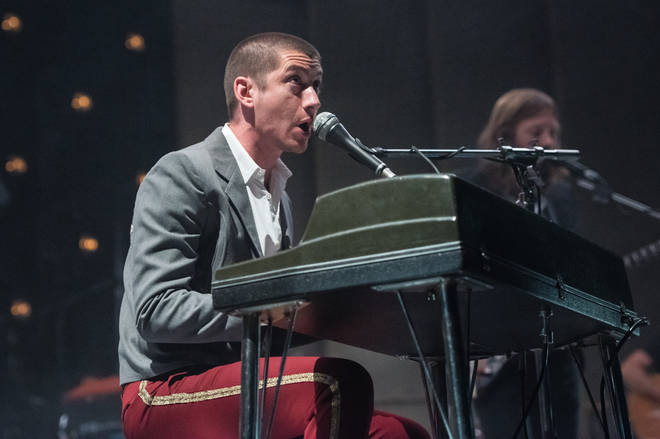 See Arctic Monkeys' Manchester Arena setlist on 6 September 2018:
1. Four out of Five
2. Brianstorm
3. Snap Out Of It
4. Crying Lightning
5. Teddy Picker
6. 505
7. Tranquility Base Hotel & Casino
8. Do Me A Favour
9. Don't Sit Down 'Cause I've Moved Your Chair
10. Dancing Shoes
11. One Point Perspective
12. Cornerstone
13. Why'd You Only Call Me When You're High?
14. Knee Socks
15. Batphone
16. Do I Wanna Know?
17. Pretty Visitors
18. I Bet You Look Good on the Dancefloor

Encore:
19. Star Treatment
20. Arabella
21. R U Mine?

See an image from their setlist backstage: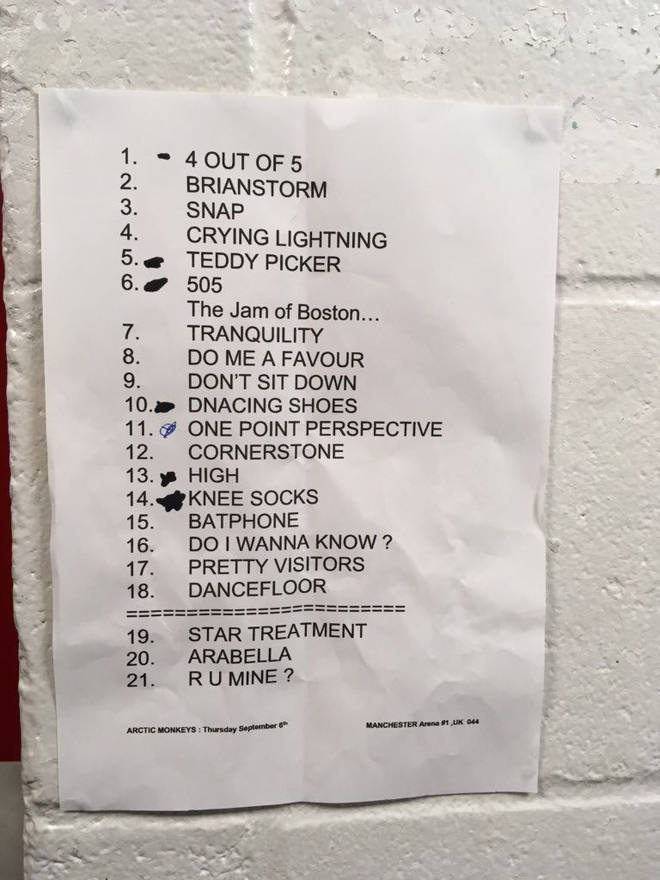 Arctic Monkeys will play a second date at Manchester Arena tonight (7 September), before heading to the capital city for a run of four shows, which kick-off on Sunday 9 September at The O2, London.
See Arctic Monkeys' dates at The O2, London:
Sunday 9 September The O2 Arena, London - SOLD OUT
Monday 10 September The O2 Arena, London - SOLD OUT
Wednesday 12 September The O2 Arena, London - SOLD OUT
Thursday 13 September The O2 Arena, London - SOLD OUT