Arctic Monkeys Reveal If They'd Play A UK Stadium Gig
8 August 2018, 17:43 | Updated: 8 August 2018, 17:46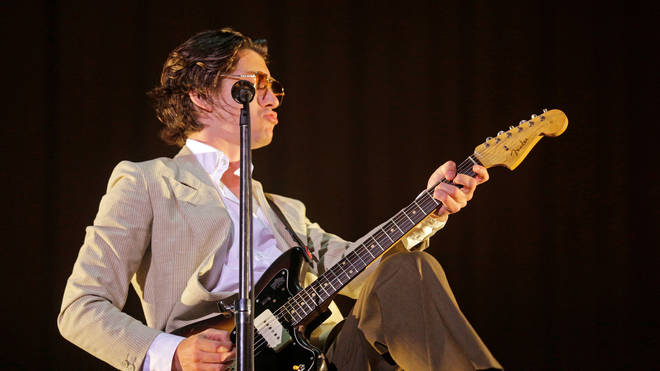 Frontman Alex Turner and drummer Matt Helders have admitted they were daunted by the prospect of the huge outdoor venues.
Arctic Monkeys think the idea of playing a stadium is "daunting".
The Sheffield-formed rockers might be in one of the biggest bands right now, and have played to hundreds thousands around the world, but they're still intimidated by the prospect for them.
Asked by Beats 1's Matt Wilkinson if they'd play stadiums in the UK, Matt Helders replied: "I mean, we did like the cricket ground thing all those years ago and that was a nice special occasion. And Finsbury Park obviously - so we've done a few of them. It seems quite daunting though, doing a stadium."
Asked if it's still intimidating after headlining the likes of Glastonbury, the drummer simply replied: "Yeah".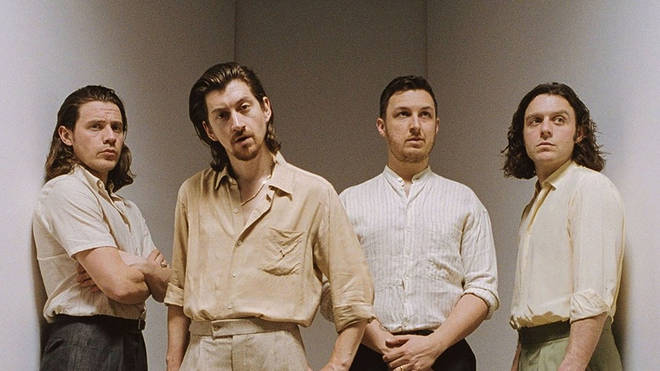 Watch Arctic Monkeys play I Bet You Look Good on the Dancefloor at the Royal Albert Hall:
The band also talked about the possibility of not leaving a long gap between the follow-up to their sixth album Tranquility Base Hotel & Casino and their next studio effort.
Asked by if they'd consider continuing with the momentum and recording album number seven, Alex Turner told Wilkinson: "Possibly. You know, again I don't know, we've not quite reached a conclusion on what we're gonna do but, I'd like to, yeah."
The frontman added: "Maybe just for the reason that, I've really been enjoying playing this one on the road and that excitement of playing together could lead to jumping back in the studio. Whereas, like when we made this Tranquility Base one, that wasn't coming off the back of a tour."
Speaking about the five year gap between AM, which was released in 2013 and Tranquility Base which they dropped this year, Turner recalled "I remember we nearly did [go back into the studio] after AM, there were a moment where we were just like, 'Let's go and do another thing and keep going!' I'm glad we didn't now but there was definitely an urge there to do that."
Get Alex Turner's definitive guide to Tranquility Base Hotel and Casino: