Arctic Monkeys recall moment I Bet You Look Good On The Dancefloor hit No. 1
25 May 2020, 20:00 | Updated: 16 October 2020, 16:35
Alex Turner and Matt Helders have looked back at the "unreal" time they found out they'd topped the UK charts with their 2005 single.
Arctic Monkeys described the moment they found out I Bet You Look Good On The Dancefloor reached Number 1 on the UK charts as "unreal" - especially as they were down their local pub at the time.
Asked by Beats 1's Matt Wilkinson about their early success and if there were any moments that felt "crazy," frontman Alex Turner replied: "We got a number 1 single with I Bet You Look Good On The Dancefloor and I would definitely catergorise that as a moment that felt unreal at the time.
"We all went to the pub near where we'd grown up and you know, they announced that it was the number one record, they put the radio on in the pub and everyone jumped up."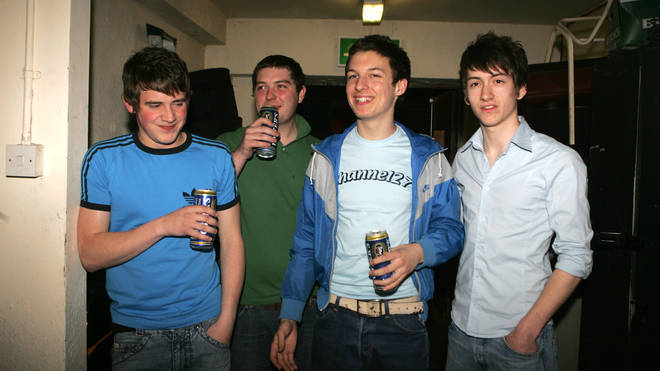 Asked if all their family were there, drummer Matt Helders confirmed: "Everybody," while Turner added: "Everybody was there - on the pool table like 'Waheyyy!'"
Helders said of their 2005 single: "That was one where it was instant as well, we didn't know something and then all of a sudden we knew something. All the other things.."
The drummer added: You see it coming a little bit and can prepare a bit, but that one was a complete shock."
I Bet You Look Good On The Dancefloor was released on Monday 17 October 2005, and it went straight to the top of the UK charts the following Sunday.
The single was certified double-platinum by the BPI last year, meaning it's sold somewhere in the region of 1.2 milllion copies in the UK.
The Monkeys also performed the track at the London 2012 Olympics opening ceremony, showing just how much the country had embraced the band and its music.