Arctic Monkeys' former bassist Andy Nicholson recalls watching the band's first Glastonbury performance from home
24 November 2019, 10:00 | Updated: 24 November 2019, 10:01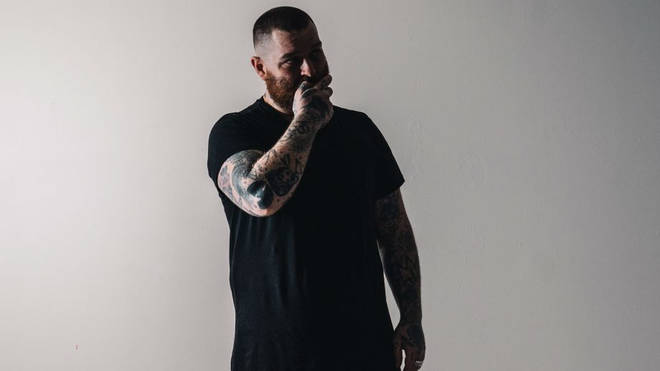 The band's original bassist Andy Nicholson has talked candidly about the moment he watched his former bandmates headline the Somerset festival in 2007.
The original Arctic Monkeys bassist has recalled the moment he watched his former bandmates headline Glastonbury Festival for the first time.
Andy Nicholson was one of the band's founding members alongside frontman Alex Turner, drummer Matt Helders and guitarist Jamie Cook, but was replaced by Nick O'Malley in 2006.
The band went on to headline Glastonbury a year later in 2007, soon after releasing their second studio album Favourite Worst Nightmare.
Talking on The Michael Anthony Show podcast earlier this month, their former bassist has revealed he watched their performance "in the dark" while crying.
He recalled: "I remember when they headlined Glastonbury for the first time, I was sat in my house on my own watching it in the dark".
He added: "I might have had a lamp on, It wasn't 'let me feel sorry for myself' [...] but I do remember when I was watching them headline Glastonbury and I was sat watching it on my own, just crying.
"Just watching them play the festival. Can you imagine what that's like?"
READ MORE: What Did Arctic Monkeys Play At Their First Ever Gig?
Listen to Nicholson's Doin Better track:
Nicholson - who also goes by the name GOLDTEETH for his solo project - also revealed in the same interview that being asked to leave the band after a three-week-break left him thinking about suicide.
Asked if he was depressed to the point of considering suicide, he answered: "Course, I was very close to… not being here, do you know what I mean?
"And then managing to talk to people, and getting through it, and time heals everything."
The musician, DJ, record producer and photographer - who featured on the band's debut album Whatever People Say I Am, That's What I'm Not - also revealed the band broke the news to him at their management's office, calling it: "probably one of the few soul destroying moments of my life".
Taking to Instagram to talk about the reaction to the podcast, Nicholson wrote: "Just wanna say thanks to everyone for the positive reply's about the podcast. I really didn't think it would go the way it did but it did. I didn't think people would care to be honest. But we've all been through hard times and you can come out of it. Nothing lasts forever."
If you or anyone you know has been affected by this story, please seek help from the helplines below:
The Samaritans
Tel: 116 123
Mind
MindInfoline: 0300 123 3393
Papyrus
HOPELINEUK – 0800 068 4141
CALM (Campaign Against Living Miserably)
Helpline: 0800 58 58 58
Maytree
Tel: 020 7263 7070