Billie Eilish's Bad Guy sung in the style of Arctic Monkeys' Alex Turner is spot on
8 March 2020, 10:30 | Updated: 26 February 2021, 17:24
Listen to YouTuber Daniel Fox's take on the LA singer-songwriter's hit single, in the drawl of the Sheffield musician and Arctic Monkeys frontman.
A musician has covered Billie Eilish's hit single, Bad Guy, in the style of Alex Turner... and it is pretty impressive.
Daniel Fox is a big Arctic Monkeys fan, and has covered several of the band's tracks on his YouTube channel.
However, he changed things up a bit for his latest rendition, choosing to perform Billie Eilish's biggest hit in the style of the Sheffield rocker,
Not content to just copy the distinctive drawl of the AM singer, Fox has also given the music itself a considerable facelift- opting to turn the pop hit into a moody, ghoulish surf-psyche number.
Listen to it above.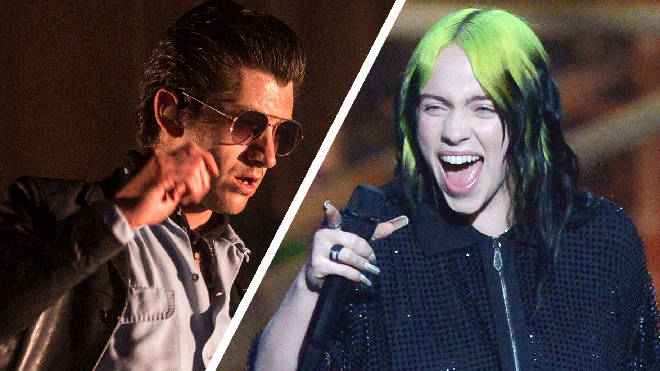 Meanwhile, Billie Eilish has given fans an insight into her life and career in the documentary The World's A Little Blurry.
The R.J Cutler-directed film highlights the singer-songwriter's coming-of-age story and charts her rise from home-grown talent to international superstar.
Billie Eilish's The World's a Little Blurry is released in theaters and on Apple TV+ on 26 February 2021.
READ MORE: What Did Arctic Monkeys Play At Their First Gig?