Alex Turner Names Influences On Arctic Monkeys' New Album
11 May 2018, 15:34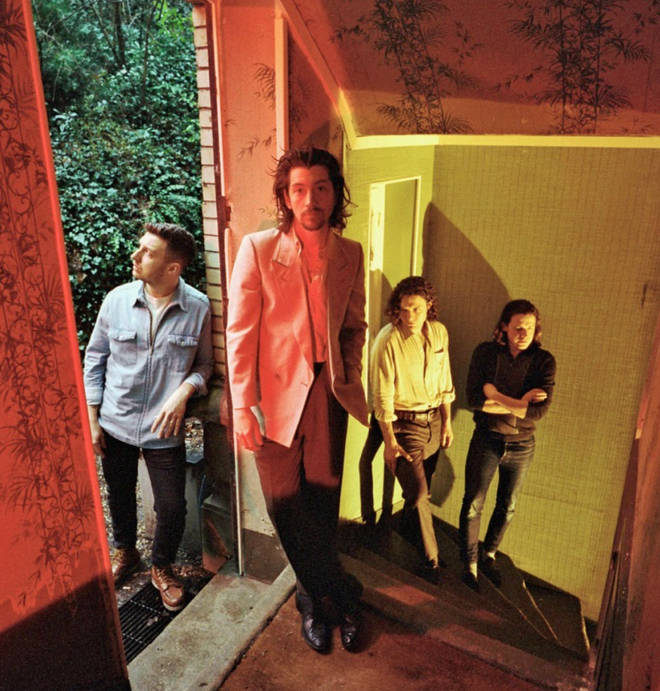 Alex Turner has revealed some of the music which inspired Tranquility Base Hotel & Casino - and you probably don't know all of them...
Arctic Monkeys have dropped their sixth album Tranquility Base Hotel & Casino. It's been getting something of a mixed response from fans so far.
But thanks to a recent interview with MOJO magazine, we we warned in advance that Tranquility Base Hotel & Casino isn't a "guitar-heavy record" with Alex Turner composing most of the new material on the piano.
However, the frontman has also given us a big hint where he got the the ideas for the sound and subject matter, telling the magazine just what he was listening to, watching, reading or inspired by at the time of writing the follow-up to 2013's AM.
From Leonard Cohen to film composer Francois de Roubaix, take a look at what we might expect from their sixth outing.
Leonard Cohen - Songs Of Love And Hate

It's no surprise that Turner would have been inspired by the late Canadian artist, having paid homage to him on various occasions. In the interview he credits his 1971 album and in particular Cohen's Dress Rehearsal Rag as his inspiration for the idea of the "Golden Boy" in Tranquility Base Hotel & Casino's opening track Star Treatement.

Listen to the track here:

Serge Gainsbourg - Histoire de Melody Nelson

The 1971 concept album by French songwriter Serge Gainsbourg tells the story of the middle aged artist unintentionally crashing his Rolls-Royce into teenage girl Melody Nelson's bicycle, and details all the romance and seduction that follows.

Francois de Roubaix

We wouldn't blame you if you had no idea about the French film composer, given that he was born in 1939 and died in 1975 from a diving accident. During his short life he scored many French films and TV series, and was known for his use of folk as well as more electronic elements with synthesizers and early drum machines. Due to his style Roubaix is often thought of as a precursor of the french electronic music genre.

Watch the opening credits to 1970 film Les Amis by Gérard Blain, just one of the many films for which Roubaix wrote the score:

Beach Boys – Pet Sounds

The Beach Boys' 1966 album needs no introduction, undoubtedly proving to be influence for artists of every genre. In this case, the outlet suggests that Arctic Monkeys' new record saw them "chasing the live ensemble sound of Pet Sounds".

Could we hear a touch of God Only Knows on the album?

David Axelrod

David Axelrod. Picture: T.J. Kirkpatrick/Getty Images

Yes, you saw that right. Alex Turner has been influenced by none other than David Axelrod, the American political consultant and analyst, who's best known for being the Chief Strategist for Barack Obama's presidential campaigns. In MOJO, the frontman admits to listening to David Axelrod's podcast, The Axe Files.

See him interviewing John McCain below:

Oh - and he likes David Axelrod the American composer too.

Neil Postman - Amusing Ourselves To Death

Neil Postman - Amusing Ourselves To Death. Picture: Wikipedia

Amusing Ourselves to Death: Public Discourse in the Age of Show Business is a book by educator Neil Postman, released in 1985.

The book originates from a talk Postman gave to the Frankfurt Book Fair in 1984 where he argued that the world was better reflected by Aldous Huxley's Brave New World than George Orwell's Nineteen Eighty-Four and said the public were oppressed by their addiction to amusement.

Dion – Born To Be With You

Turner calls 1975's Born To Be With You one of his "favourite records of all time," adding: "It's like you want to go and live there for a bit."