Alex Turner Feels Like He's "Doing A Cover" When Playing First Album
3 October 2018, 12:38 | Updated: 3 October 2018, 12:50
The Arctic Monkeys frontman has talked about how it feels when he plays the band's early material on stage.
Arctic Monkeys feel like they're playing "a cover" when they perform material from their debut album.
Speaking to Beatroute about their changing sound, frontman Alex Turner mused: "It feels like we're doing a cover or something when we play the first album, really".
The Four out of Five singer added: "But that's fine. I don't hate doing that. It's just come to the point where I play Mardy Bum or something like that and it doesn't even feel like mine anymore."
Watch them perform the track at their Sheffield gig in our video above.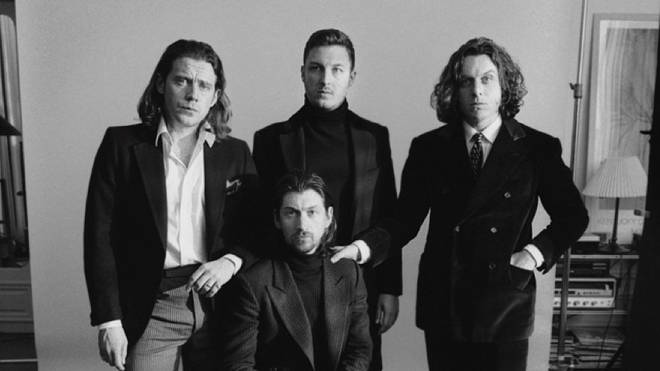 There's no denying that the band gave their older tracks a makeover during their Tranquility Base Hotel & Casino tour.
See them put their twist on their Fluorescent Adolescent track here:
Arctic Monkeys may feel light years away from their first album, but it doesn't mean the Sheffield rockers have lost touch with where they came from.
Their last UK date on the tour in Newcastle saw the outfit pay tribute to former Sheffield Wednesday footballer Chris Waddle, who was in the crowd.
But much to the ex-winger's surprise, after playing a stripped-back version of their Mardy Bum track, Alex Turner broke into the chant for Walking in a Waddle Wonderland, singing: "There's only one Chrissy Waddle..."
Taking to Twitter after the gig, the veteran shared the moment alongside the caption: "Thank you Arctic Monkeys totally honoured".
Watch the moment in his video below:
Meanwhile, fans can also get their hands on prints from the band's recent exhibition and limited edition posters, which featured throughout their tour dates.
Arctic Monkeys will now return back to the United States to play North American dates which kick off at Austin City Limits Festival in Austin Texas on 7 October.