WATCH: Robert De Niro brings Goodfellas to Bolton in Warburtons' GoodBagels advert
15 May 2019, 11:53 | Updated: 15 May 2019, 11:54
See the Hollywood icon star share his GoodBagels dream in the latest advert for the British bakery company for their From Our Family To Yours campaign.
Warburtons have released a new advertising campaign starring none other than Robert De Niro.
The Hollywood actor, who's known for starring in gangster films such as Goodfellas and The Godfather Part II, lent his expertise to the bread brand for a tongue-in-cheek take on his most famous role.
Watch the advert for GoodBagels above.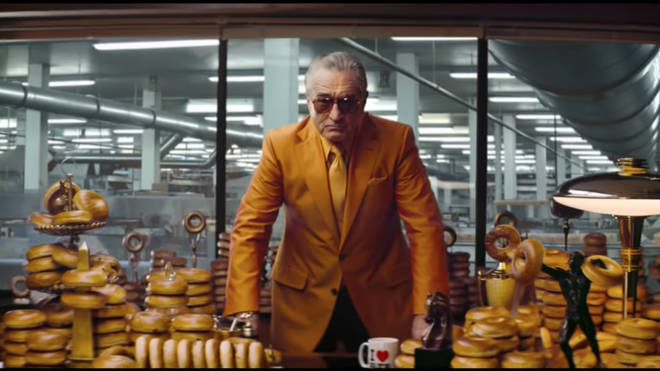 The two-minute promo sees the Taxi Driver star approach Mr. Warburton to pitch an idea, which will see him bring his "family business," to Bolton to put GoodBagels on the map.
Expect plenty of bread-based puns from the 75-year-old actor as he heads to Bolton for his biggest role yet.
It's not the only time Warburtons has joined forces with a famous icon.
While Peter Kay was more of a likely choice, his hilarious Bride and Breadjudice advert was just as unexpected:
Watch the advert below: