WATCH: Russell Brand Cancels Tour Due To Mother's Car Crash
30 April 2018, 17:07 | Updated: 30 April 2018, 17:32
The comedian has scrapped his ReBirth dates due to his mum Barbara's "numerous life-threatening injuries".
Russell Brand has cancelled the dates to his ReBirth tour following his mother's involvement in a road accident on Friday (27 April).
Last week it was reported that Barbara was travelling in the star's chauffeur-driven car when it collided with a Vauxhall Astra on route to his home.
Today (Monday 30 April), the stand-up comedian, author and DJ took to Twitter to share the devastating news that his mother, 71, has suffered "numerous life-threatening injuries".
Watch the heartbreaking video posted by Brand above.
Speaking from what looks like hospital surroundings, the comedian said: "Hello, my mum's been in a very serious accident and sustained what are called poly traumatic injuries, that means numerous life threatening injuries, so I won't be able to do the rest of my ReBirth tour."
He added: "I apologise, but obviously it's circumstances beyond my control. What I realise in this situation is the importance of people you love and how often this kind of thing happens.
"When you're in the hospital you're surrounded by people who are dealing with traumatic situations, suffering and pain - it brings you to a kind of bare and raw truth."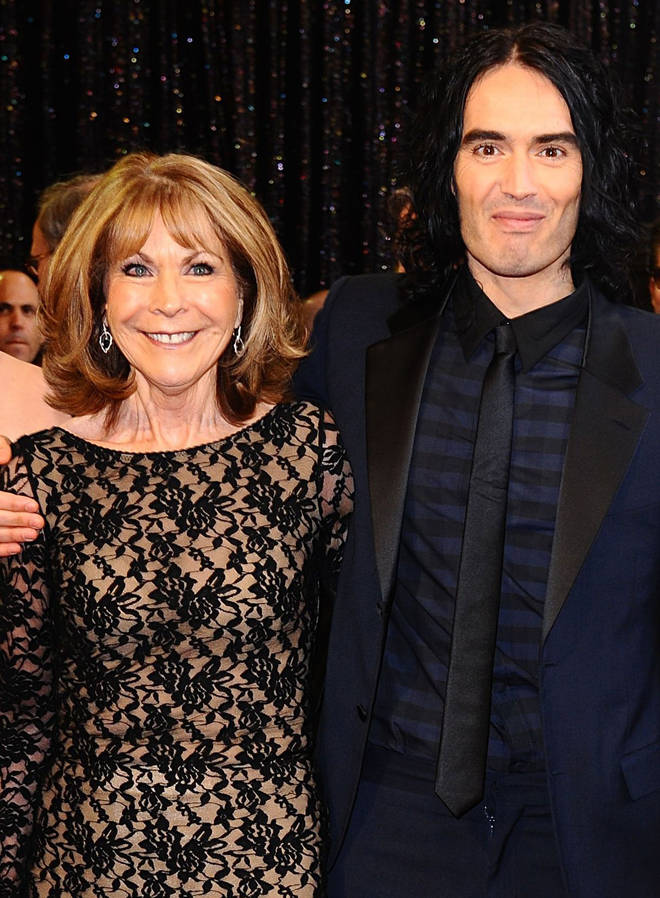 Going on to reveal that his mother had just finished a bout of cancer treatment, the 41-year-old continued: "I'm sad for my mum... really vulnerable. She only finished chemotherapy a month ago and for her to be in this situation already is very difficult. The man who was driving, a friend of mine, Taz, he's making a good recovery.
"What I would like to say is how I'm reminded - as I have been many times - is of the importance and significance of the NHS who have saved her life on 6 occasions, my mum's had cancer 6 times, and to see the way the medical professionals operate is a phenomenal thing we should be really proud if it.
"Think of it as the soul of this country when people are benevolent and kind in doing something valuable for a living."
Russell Brand went on to thank fans for their prayers and support, and confirm that he'd be taking a break from social media "for a while".