The best Baggy tunes that'll take you back to the 1990s
15 April 2021, 12:00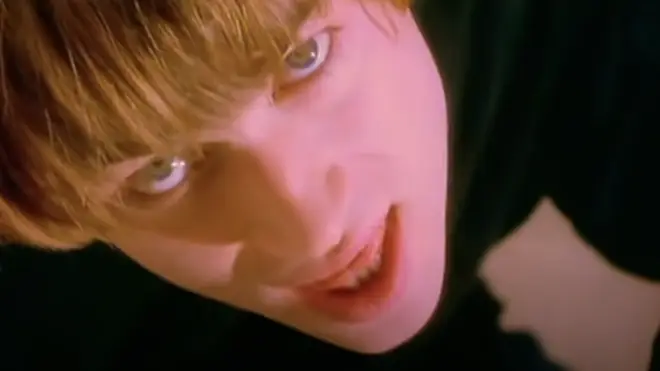 Pull on those flared Joe Bloggs jeans, slip on a long-sleeved Cool As F**k t-shirt and plonk on a fisherman's hat. It's time to remember the indie dance tunes to come out of the early 90s....
The Charlatans - Then

Yes, The Only One I Know is the baggy disco classic and yes Indian Rope was their entree into the annals of rock 'n' roll history, but Radio X prefers this more ponderous offering, from September 1990. "You were sometimes hard to find, you were never safe to be with… then."

Primal Scream - Loaded

One minute, they were a garage rock revivalist band, all leather trousers and greasy attitude. The next, thanks to DJ Andy Weatherall, who remixed their track I'm Losing More Than I'll Ever Have, they were the messiahs of dance rock, all blissed out and loved up.

Primal Scream - Loaded (Official Video)

The Soup Dragons - I'm Free

Another band that saw the baggy light and headed for the dancefloor, Sean Dickson and co started off as part of the traditional indie "C86" sound for their debut album. For their second, they got into a groove and covered this 1965 Rolling Stones song to great effect.

The Soup Dragons - I'm Free (Official Video)

Happy Mondays - Wrote For Luck

Step On was the big hit that launched the Salford scallies into the mainstream, but they designed the baggy template on their 1988 album Bummed, from which this rambling riff is taken. Erasure man Vince Clarke remixed it a year later, giving it a dancier feel,. WARNING: FLASHING IMAGES

Happy Mondays - Wrote For Luck (Official Music Video)

The Stone Roses - Waterfall

Fool's Gold may have the better groove, but this track from the band's eponymous debut album has a bouncy, joyful vibe to it that makes it a perfect tune to shuffle along to.

The Stone Roses - Waterfall (Official Video)

Blur - There's No Other Way

As the 90s dawned and Madchester became a "thing", plenty of bands reinvented themselves in the baggy image. One such act was a London quartet called Seymour, who gave one of their songs a bit of the funky drummer vibe and changed their name. It wouldn't last - Britpop was a-calling.

Blur - There's No Other Way

The Farm - Stepping Stone

Originally recorded by Paul Revere And The Raiders and taken into the charts by The Monkees, this rock standard was given the same backbeat as Snap's The Power and stripped to its bare essentials by the Liverpool band. It stalled just outside the Top 40 in 1990, but the follow-up, Groovy Train, smashed the Top 10.

The Farm - Stepping Stone (1990)

Inspiral Carpets - Find Out Why

This Is How It Feels is Clint Boon and co's best-known song, but Oldham's finest have an impressive back catalogue of hits. This lively track is powered by Clint's trademark Farfisa organ and had another life as the theme tune to baggy-era Saturday morning TV show The 8.15 From Manchester.

Inspiral Carpets - Find Out Why

The Mock Turtles - Can You Dig It?

Martin Coogan (Steve's brother) had a career as the frontman of this Middleton band. Their most famous track first appeared on their debut album Turtle Soup, but a re-recorded version was a Top 20 hit in March 1991. They couldn't follow up the success, however, and Coogan later enjoyed a career as a radio presenter - something that stood him in good stead when he produced the fake jingles for his brother's movie Alan Partridge: Alpha Papa.

The Mock Turtles - Can You Dig It?

Northside - Shall We Take A Trip?

Hailing from the North side of Manchester, this quartet were one of the last bands to be signed to Tony Wilson's Factory Records. Their one album, Chicken Rhythms, was released in 1991 after they had this minor hit, which didn't sit too well with radio programmers thanks to its repeated references to LSD.

Northside - Shall we take a trip ( VHS Pro-Rip Edited From MTV 120 Minutes 1990 )

Paris Angels - All On You (Perfume)

Leaning more to the house/acid side of things, this seven-piece act from Ashton-under-Lyne created a stone cold classic with this one. There's a heavy New Order influence on the tune, but it was to be their only stab at success - they recorded a second album in 1992, which remained unreleased until 2015.

New Fast Automatic Daffodils - Get Better

Not officially part of the baggy wave, this track gets honorary status thanks to being remixed by Joy Division / Happy Mondays producer Martin Hannett. Plus, it's a bongo-fuelled slab of madness. New FADs were a hugely underrated band - check out their tracks Fishes' Eyes and Big for more.

New Fast Automatic Daffodils - Get Better (1991)

World Of Twist - The Storm

Hailing from Sheffield, World Of Twist were a straightforward indie band until the collective moved to Manchester and released this beast of a track, The Storm. The B-side was an excellent cover of The Rolling Stones' She's A Rainbow, which turned out to be one of the final productions by Manchester legend Martin Hannett (see above).

world of twist - the storm

James - Come Home

OK, yeah, Sit Down is their big tune from this period, but this song was huge in the indie clubs at the time and was included on the epic 1990 compilation Happy Daze, so it fits. Like Sit Down, it was originally released in 1990 and re-mixed and reissued the following year once people started taking notice of Manchester again.

Flowered Up - It's On

Weekender was their masterpiece, but this daft 1991 ditty sums up the baggy philosophy beautifully. Notably, the band were from Camden Town in London and not Manchester, but they had their own "Bez" in the ludicrous Barry Mooncult, who would perform with a huge comedy flower on his head. They were a spent force after 1992's epic Weekender, with a reunion in 2007 being cancelled and lead singer Liam Maher dying of a heroin overdose two years later.