Are these the worst ever football songs?
19 June 2021, 19:00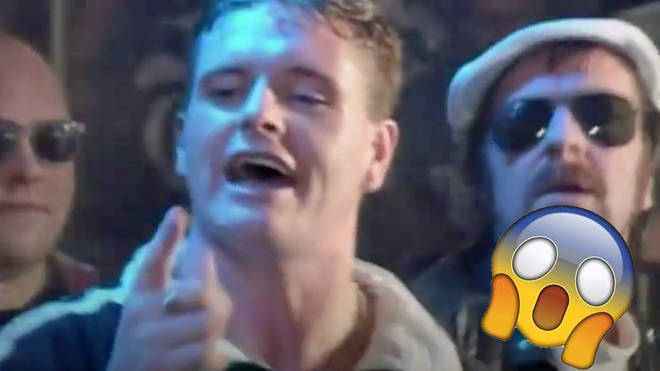 Football teams, footballing heroes… sometimes they shouldn't be allowed anywhere near a recording studio. Here's why.
Liverpool FC - Anfield Rap

"Liverpool F.C. is hard as hell / United, Tottenham, Arsenal / Watch my lips, and I will spell / Cause they don't just play, but they can rap as well" We beg to differ. Midfielder Craig Johnston and Brit rapper Derek B (as immortalised in Harry Enfield's Loadsamoney single: "Derek B? On your bike!") were the masterminds behind this horror, designed to whip up fans before the 1988 FA Cup Final, where Liverpool took on Wimbledon. They lost. We blame this record. Worst bit: Goalie Bruce Grobbelaar with enormous foam hands.

Paul Gascoigne – Fog On The Tyne

Following 1990's World Cup "Gazzamania", the Geordie midfielder joined Lindisfarne on a cover of their 1972 hit that, while making No 2 in the UK charts, was considered so poor that founder member Ray Jackson decided to leave the band. Oops.

Ian Wright – Do The Right Thing

England and Arsenal striker Wright collaborated with Chris Lowe of the Pet Shop Boys for this "credible" attempt at chart stardom. It reached an impressive No. 43 in the UK charts. Oh. Wright has yet to follow it up.

Ant And Dec - We're On The Ball

Chronically diabolical entry that served as the Official England World Cup Song for 2002. It was committed by the former PJ and Duncan. Not as good as Let's Get Ready To Rhumble. Pop fact: it's produced by Mike Hedges, who incredibly worked with The Cure, U2 and the Manic Street Preachers. Wha…?

Glenn Hoddle and Chris Waddle – Diamond Lights

Another attempt at a "credible" single, this collaboration between the Spurs and England teammates actually made No 12, hence their appearance on "The Pops". It was written by Bob Puzey, who wrote for the Nolan Sisters. Yup. It's the most 1980s thing you've ever seen and heard and has not aged well - much like rolling up the sleeves on your suit jacket.

Kevin Keegan – Head Over Heels In Love

The former Liverpool forward and the 1978 European Footballer of the Year made an unexpected career choice when he released this slick disco ballad. It was co-written by Chris Norman of Smokie (See Living Next Door To Alice) and languished outside to Top 30 in the UK - but made No 10 in Germany where Keegan was playing for Hamburger SV. Superb hair, terrible trousers.

Vinnie Jones - Big Bad Leroy Brown

Part of the squad that won the 1988 FA Cup (see Anfield Rap for further details), the ever-popular Midfielder teamed up with Jools Holland for an album of soul covers. Cheers for that, Vinnie.