Richard Ashcroft: Rock Stars Should Stop Making Speeches
10 September 2018, 21:00
The former Verve frontman reckons political singers should "go back and entertain the world".
Richard Ashcroft has hit out against artists who use their fame to make "political speeches", claiming they should "Go back to what you were supposed to do. Go back and entertain the world."
Ashcroft explained: "So many fucking artists, man, if they can't write a song or they can't sing or they can't play, they end up being like semi-political leaders, or believe they have to have a million causes to hide the fact that they can't do the very thing that we want them to do.
"Ultimately, if someone's paying hard earned money to see me play live, they don't want a rant about what's happening on the other side of the world… they don't want to know which way they should vote.
"We don't give a crap. That paradigm has been broken, smashed by music. That's where music is power."
The former Verve frontman was talking to Radio X's Gordon Smart about the release of his new album, Natural Rebel, and new single, Surprised By The Joy, which was release this morning (10 September). You can hear the full interview on Gordon's show after 7pm on Tuesday 11 September.
Ashcroft continued: "So all these artists and actors, with all their opinions and all their little speeches… Go back to what you were supposed to do. Go back and entertain the world.
"And it doesn't have to be candy-floss entertainment, it can have some depth. But just do it via the vehicle of what we pay you to do."
He went on: "It's like back in the day when David Beckham was putting in the crosses, you'd have people saying, yeah but he can't string two sentences together! It's like doesn't matter shit, just put it on the guy's head, he'll head it in and then we're one-nil up!
"I don't want Shakespeare!"
Richard Ashcroft will release his fifth solo LP, Natural Rebel on 19 October 2018. The single Surprised By The Joy is available now.
The record follows his previous solo efforts Alone With Everybody (2000), Human Conditions (2002), Keys to the World (2006) and These People (2016).
To support the record, Ashcroft will play some intimate shows this winter in venues across the UK including Glasgow, Middlesbrough, Nottingham, Manchester & London.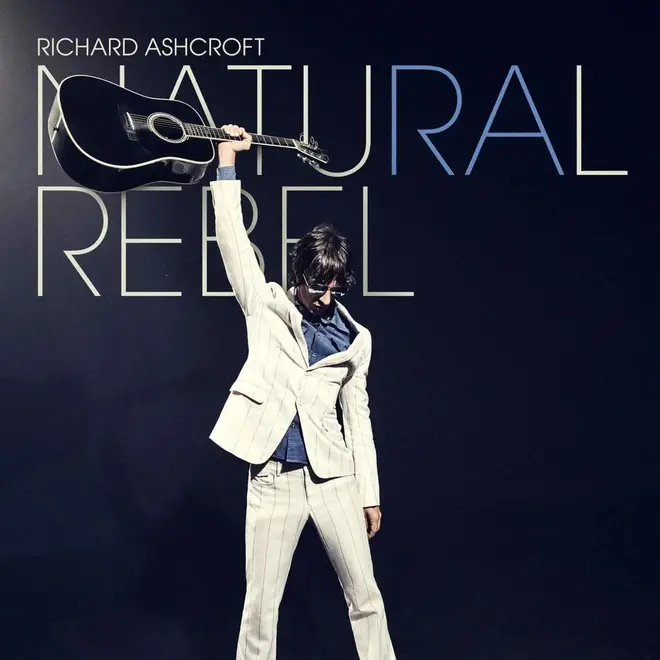 Richard Ashcroft 2018 UK Tour Dates
Friday 26 October – Glasgow Barrowland
Sunday 28 October – Middlesborough Town Hall
Monday 29 October – Nottingham Rock City
Wednesday 31 October - Manchester Albert Hall
Friday 2 November – Kentish Town Forum