Courteeners For St. Jude 10th Anniversary Beer
3 April 2018, 13:10 | Updated: 3 April 2018, 15:00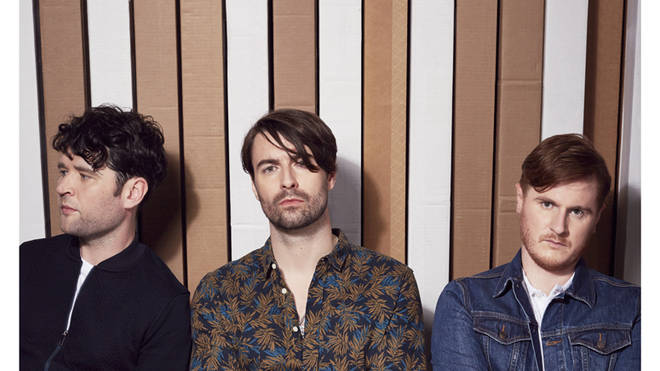 The Not Nineteen Forever outfit have joined forces with Camden Town Brewery to release St Jude Pils.
Courteeners are celebrating 10 years since their St. Jude album by brewing their own beer.
According to the Manchester Evening News, Liam Fray and co. have joined forces with Camden Town Brewery to release their St Jude Pils beer.
The limited edition larger will be shared across selected bars in Manchester this weekend, where the band are set to play the Manchester on Saturday (7 April).
Frontman Liam Fray said of the news: "We were looking for a way to mark the 10 year anniversary of the release of St. Jude and thought it was at least worth raising a beer to celebrate the fact that we're still here.
"We're big fans of Camden and regularly enjoy a Camden Pale Ale so it was great to visit the brewery and get stuck in to create St Jude Pils."
Jasper Cuppaidge, founder of Camden Town Brewery, said, "We're massive Courteeners fans, so when we found out Courteeners were massive Camden fans, we thought why not get together and make a mega beer?
"We'll be celebrating the guys with St Jude Pils and look forward to fans being able to join us."

The beer, which has been described as an "unfiltered hoppy lager, with citrus and stone fruit aromas" - is available at bars including Crazy Pedro's, Black Dog Ballroom, and Cane and Grain now.
It looks like beer isn't the only think Liam Fray likes from Camden either, with the frontman naming a Libertines' track as one of his best British tracks of all time.
Speaking to Radio X, the Middleton rocker said: "If I had to narrow it down to one, which is impossible, I'd have to say something from The Libertines I guess, because I think they embody the great British guitar band; authentic, great lyrics, good heart."
He added: "I really like Music When The Lights Go Out off the second album.
"And it's kind of a fraught album that... 'cause they were kind of going through that mad public break up in the papers every day and it was weird being a fan of a band like that."
Watch Liam Fray explain the story of Not Nineteen Forever: