Red Hot Chili Peppers' Flea takes on the Hot Ones spicy wings challenge
27 October 2023, 10:33 | Updated: 27 October 2023, 10:39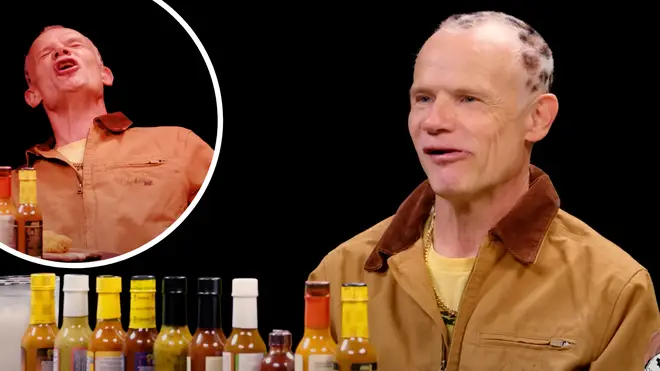 The Red Hot Chili Peppers bassist has taken on the spicy wings eating challenge, while talking about his life and career.
Flea has undertaken the Hot Ones challenge.
The iconic Red Hot Chili Peppers bassist has appeared on the First We Feast series, which sees artists and celebrities eat a series of hot wings, which get progressively hotter as the interview goes on.
The Californication rocker spoke about everything from the Chilis' early days to some of his most memorable performance-related injuries and some of his most inspiring artists.
Watch the red hot interview below:
Flea Is Red Hot While Eating Spicy Wings | Hot Ones
Flea gave a valiant effort, often eating the wings whole before getting to the famous Da' Bomb hot sauce, which boasts a scoville level of 135,600 and often stops celebrities in their tracks.
However, the 61-year-old Don't Stop star persisted, screaming and scatting through the pain to get through the challenge to chat all things basketball, reveal his all time Lakers starting five, recall his meeting with the Koko the Gorilla and discuss his non-profit organisation The Silverlake Conservatory of Music.
Flea isn't the only rock star to take on the challenge, with Foo Fighters frontman Dave Grohl completing it last year.
Dave Grohl Makes a New Friend While Eating Spicy Wings | Hot Ones
They join a long line of celebrities, including Paul Rudd, Seth Rogan, Jennifer Lawrence, Viola Davis, Lewis Capaldi, Lorde, Harry Kane, Gal Gadot and more.
Meanwhile, Red Hot Chili Peppers are continuing their world tour with shows in South America this year.
They're set to play the Estadio Nacional in San Jose, Costa Rica, before moving on to Brazil, Chilie and Argentina, before they round off the year with a homecoming show at The Kia Forum in Los Angeles, California.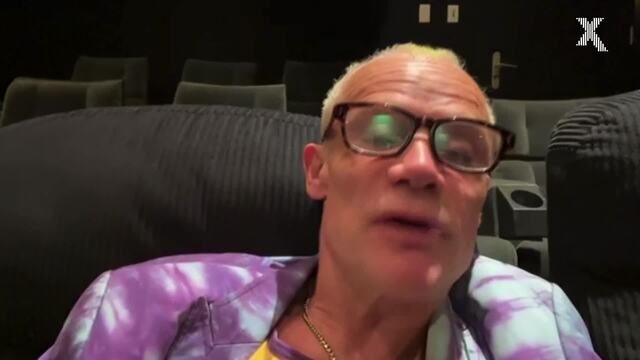 Flea talks Red Hot Chili Peppers' Unlimited Love album
2022 saw the band release not one, but two studio albums; Unlimited Love and Return of the Dream Canteen in April and October respectively.
Speaking to Radio X about the former. which included the singles Black Summer and These Are the Ways, the bassist told Johnny Vaughan: "I can just tell you that this record is the best of us"/
"It's the best that we have to offer. We dug as deep as we could. We don't take one second ever for granted. We made the best music and look... like or don't like it... there's nothing else like it.
"You can't go hear another record that sounds like the Red Hot Chili Peppers' Unlimited Love. You cannot. It is physically impossible!"