Which Queen songs did John Deacon write?
19 August 2020, 09:00 | Updated: 20 August 2020, 12:47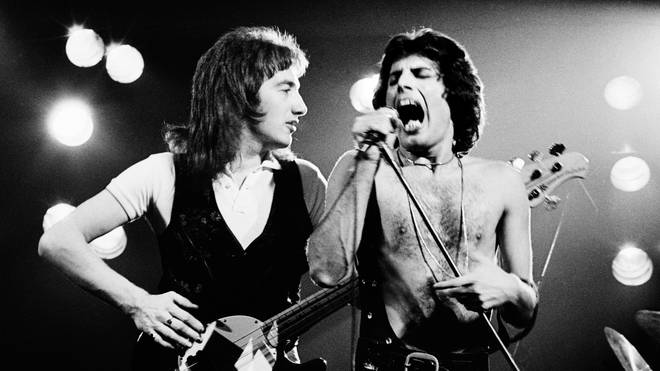 He was the no-nonsense bass player who preferred to stay in the background. But John Deacon also wrote some of Queen's most memorable songs.
John Deacon is very much the mystery man of the Queen story. The last to join the group in 1971, he also retired from music severa years after the death of Freddie Mercury and hasn't been involved in Brian May and Roger Taylor's ongoing Queen tours with the singer Adam Lambert.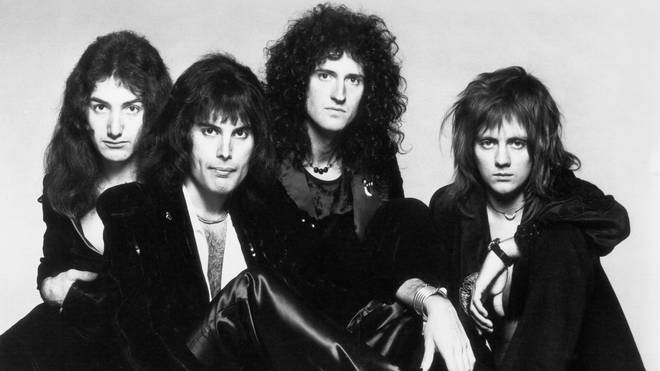 Born on 19 August 1951 in Leicester, Deacon joined Queen aged just 20. The youngest of the group, he fitted into the established Queen set up very well, calling himself "Deacon John" on the sleeve-notes of their first album to make himself sound more interesting.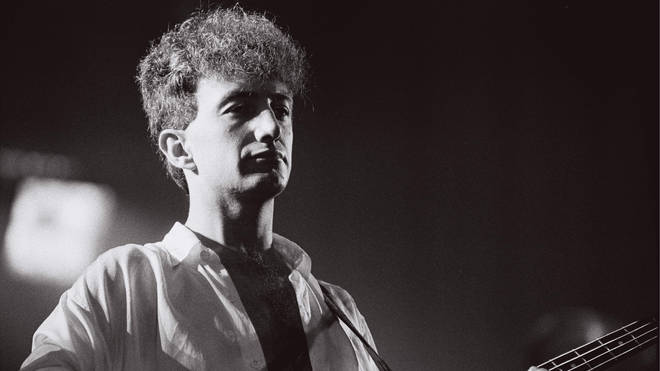 By the time of the band's third album Sheer Heart Attack, he was contributing songs too. Here are some of the highlights from the John Deacon/Queen songbook.
I Want To Break Free (from The Works, 1984)

An outstanding single, which shot to Number 3 in the UK charts thanks in part to the hilarious video that sees all four members of Queen in drag. Freddie Mercury beautifully interprets Deacon's lyrics of pain and frustration. The song was kept from Number 1 by Lionel Richie's Hello, then by Phil Collins and Duran Duran (not together, thankfully)

You're My Best Friend (from A Night At The Opera, 1976)

Hw do you follow up a momentous single like Bohemian Rhapsody? Why, don't even try to top it. Written by John Deacon while he was learning how to play the piano, it's a simple song dedicated to his wife and the bassist's first composition to find its way onto the A-side of a Queen single.

Spread Your Wings (from News Of The World, 1977)

Storytelling ballad from 1977, which tells the tale of frustrated barman Sammy and his dreams of stardom. The video was shot in Roger Taylor's garden, alongside the clip for We Will Rock You.

Back Chat (from Hot Space, 1982)

The Hot Space album is derided by critics for its flirtation with disco and funk, but as Queen had toyed with pretty much every other genre under the sun, it seems a bit miserable to have a pop at it. Deacon's entry on the album is by far and away the funkiest Queen ever got (besides Another One Bites The Dust, of course) and curiously sounds a lot like Gossip's Standing In The Way Of Control.

Friends Will Be Friends (from A Kind Of Magic, 1986)

Co-written by Freddie Mercury and John Deacon, this track from the album A Kind Of Magic was released in the summer of 1986 and featured a memorable video that features members of the Queen fan club giving it their all.

Another One Bites The Dust (from The Game, 1980)

Queen's biggest hit in the US - it made Number 1 in the autumn of 1980 - and their biggest selling single of all. Deacon had been keenly listening to the sound of funk and disco that was coming out of American clubs and thought this was the way to go. Not all of the band agreed with him, but the public loved it.

Misfire (from Sheer Heart Attack, 1974)

Deacon's first song to feature on a Queen album was this light rock song that sits nicely among the heavier guitar sound elsewhere on Sheer Heart Attack. Some people think it's about premature ejaculation, but we couldn't possibly condone that sort of material.

You And I (from A Day At The Races, 1976)

Amid the hard rock, gospel and jazz stylings that appear on A Day At The Races, here's this simple song, which sees John Deacon play acoustic guitar. It also appeared as the B-side of Tie Your Mother Down, which is a hell of a combination.