VIDEO: Latest Bohemian Rhapsody Clip Sees Cast Becoming Queen
19 October 2018, 11:31 | Updated: 19 October 2018, 13:25
The latest clip from the Queen and Freddie Mercury biopic sees Rami Malek and co reveal how they learned to play like the legendary band.
A new video has been released, which focuses on how the cast of Bohemian Rhapsody took on the role of the Queen legends.
The upcoming biopic, which sees Rami Malek play the late Freddie Mercury, also sees the cast sing, perform and play instruments just like the band, with this latest teaser revealing how they achieved it.
Watch the awesome clip above.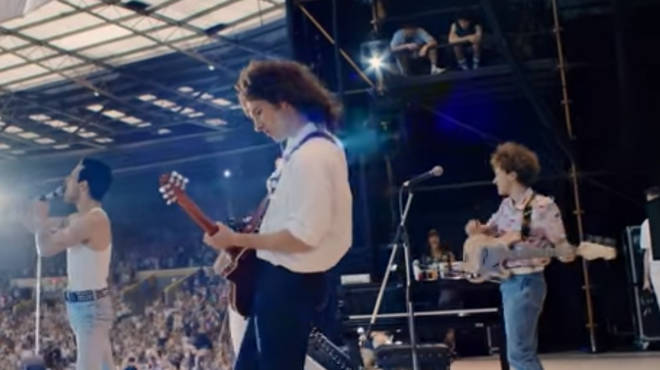 The clip also features Queen drummer Roger Taylor and guitarist Brian May, with the famous axeman gushing: "The four guys who play us are phenomenal.
"They completely loved it. They became us. It would just send shivers up your spine".
It comes after a clip was shared of Rami Malek performing the band's anthem We Will Rock You.
See the trailer for Bohemian Rhapsody here:
It has also been revealed Joseph Mazello the actor who plays John Deacon in the film, was a child star who played Tim in the original Jurassic Park.
Watch this clip, courtesy of ITV, below: