Rami Malek Tackles Idea Bohemian Rhapsody Film Won't Be Raw
15 October 2018, 14:55 | Updated: 15 October 2018, 14:59
The actor, who plays Freddie Mercury in the Queen biopic, has discussed the fact it celebrates his life more than it wallows in his death.
Rami Malek has discussed the idea that the Bohemian Rhapsody film has chosen to focus on the positive aspects of Freddie Mercury's life rather than "wallow" in his death.
The American actor - who plays the late Queen frontman in the forthcoming biopic - was interviewed by The Observer's Tom Lamont, who argued that the film's certificate (PG-13 in the US and 12A in the UK) might provide proof for critics that the more "raw aspects" of Mercury's life and his untimely death would be "smoothed over".
Watch the latest trailer for the film above.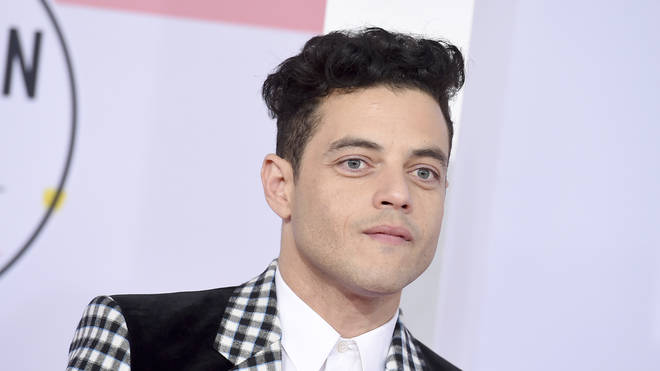 However, according to the outlet, Malek responded to the claims carefully without shying away from the question.
"It's an arduous thing to tell someone's life in just two hours," he said.
"What's the nature of celebrating a life? Definitely not avoiding his death in any way, or what caused his death, which is the Aids virus. But I think if you don't celebrate his life, and his struggles, and how complicated he was, and how transformative he was – and wallow instead in the sadness of what he endured and his ultimate death – then that could be a disservice to the profound, vibrant, radiant nature of such an indelible human being."
Rami Malek stars in the film alongside Gwilym Lee as Brian May, Ben Hardy as Roger Taylor, Joe Mazzello as John Deacon, and Lucy Boynton as Mercury's lifelong companion Mary Austin. 
Speaking previously about the possibility being tipped for an Oscar nod for the role, Malek revealed that it was more of an honour to get the seal of approval from Queen for his depiction.
Watch him explain all to Jimmy Kimmel Live:
If there's any other band who'll be excited for the release of the biopic it's Foo Fighters drummer and Queen super fan Taylor Hawkins.
The Learn To Fly sticksman is a huge fan of the British band and plays a medley of their biggest tracks, including Under Pressure at Foos gigs.
When the first footage leaked of Rami Malek in the guise of Freddie Mercury during that famous Live Aid gig, Chris Moyles showed Dave Grohl and Taylor Hawkins a clip of it, and they were pretty blown away.
Watch their amazing reaction here: