The Bohemian Rhapsody Film: How To Buy Tickets
25 July 2018, 13:00 | Updated: 25 July 2018, 13:12
Tickets have already gone on sale for the Queen and Freddie Mercury biopic three months ahead of its release.
Tickets are being sold to the Bohemian Rhapsody film three months ahead of its release.
The Queen and Freddie Mercury documentary, which stars Rami Malek as the late frontman, is set to open in UK cinemas on 24 October, but cinemas have already begun sharing their screening listings.
Watch the trailer for the film above.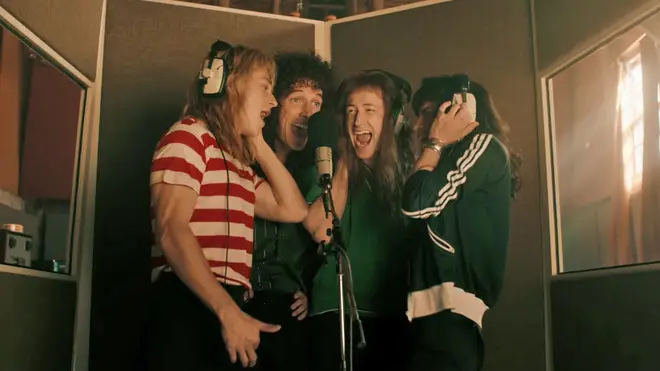 So far Vue, Odeon and Cineworld have created pages on their site for the music film.
However, before you get too excited, the listing don't seem to appear for Vue cinemas, while Odeon is simply asking film-goers to register their interest to get the first tickets.
However, Cineworld do seem to allow eager beavers to book set screening times, with adult tickets in Leicester Square starting at £12.10.
Watch the first teaser trailer for Bohemian Rhapsody here:
Watch Foo Fighters react to Rami Malek as Freddie Mercury:
Play the ultimate Queen lyrics quiz here: