VIDEO: Noel Gallagher Says Politicians Are Still Lying About Brexit
21 September 2018, 11:41 | Updated: 21 September 2018, 12:02
The Holy Mountain singer was asked about the hot topic at last night's Mercury Prize ceremony.
Noel Gallagher has hit out at politicians for lying about Brexit.
The Oasis songsmith was asked about the process of the UK leaving the European Union while attending the Hyundai Mercury Music Prize last night (20 September), and he told those in charge to "get on with it".
Speaking to Good Morning Britain, he said: ""They're still lying to us now! Theresa May, bless her, is lying about the deal".
See his comments in our video above.
He added: "And the remoaners or whatever they're called are lying about what's gonna happen. And the £350 million this and Boris Johnson and all the rest of them.
"They should just leave us out of it! Tell us what it is and we'll get on with it."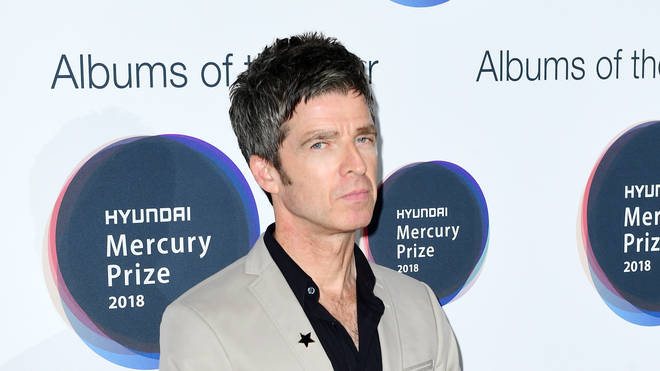 Lily Allen, however, was far more measured, while taking a pot shot GMB presenter Piers Morgan.
The Apples singer said: "Unless you're a well-versed economist, then you're not really going to understand the intricacies of Brexit and trade deals etc...
"Unless of course your Piers Morgan, in which case you know everything!"
The Noel Gallagher's High Flying Birds' Who Built The Moon? and Lily Allen's No Shame albums were among two of the 12 records recognised at the prestigious awards ceremony.
Wolf Alice were named the winners of the Mercury Prize for their Visions Of Life record, also beating off competition from the likes of Arctic Monkeys, King Krule, Nadine Shah and Florence + The Machine.
Visions Of A Life was released in September 2017 and has spawned the singles Don't Delete The Kisses and Beautifully Unconventionial. Wolf Alice formed back in 2010 around the acoustic duo of Rowsell and guitarist Joff Oddie.
An emotional Ellie was brought to tears as she thanked the judges for the prestigious music gong.
Theo Ellis, the group's bass player, told reporters afterwards: "I told a lot of labels to fuck off... It's a bit mad. But they can still fuck off."
Adding with a smile, "I think now I need to take it a bit more seriously."