Noel Gallagher reveals why he blocked Lemonheads "collaboration"
4 September 2023, 15:56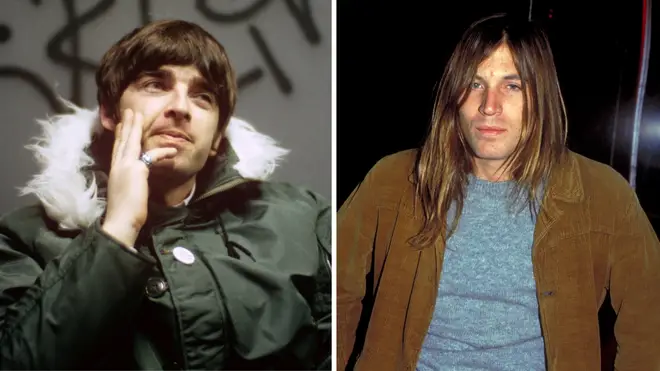 The legend co-wrote a song with the musician during the Oasis years - which was blocked from release.
Noel Gallagher has opened up about his disagreement with Evan Dando of The Lemonheads over an unreleased song from the 90s, claiming the whole situation was "a bit awkward".
The former Oasis songwriter, "co-wrote" a tune called Purple Parallelogram with the Lemonheads frontman at the peak of Oasis' fame in the 1990s.
Noel has now claimed Evan constantly recorded them messing around on guitars together and suddenly told Noel he was going to put out one of their songs – sparking an immediate backlash from the Manchester musician.
Gallagher told Matt Morgan's Patreon podcast: "We were in this festival circuit in 1994 and on every festival that year was Oasis and The Lemonheads.
"Them, us, the Disposable Heroes of Hiphoprisy and House of Pain.
"Evan always had a tape recorder and he was always like, 'Hey, man, let's record a song'.
"Then he went and did it and recorded it and was like, 'I'm going to put it out.' "And it was a bit, 'Hang on a minute – you can't do that.'
"I heard it and I didn't like it and it was like, 'No'.
"It was a bit awkward."
Noel Gallagher and Evan Dando - Purple Parallelogram (unreleased song)
MTV reported back in 1996 that Purple Parallelogram was due to appear on The Lemonheads new album Car Button Cloth, and had been included on promo copies.
The NME reported that Dando explained the song was about prescription drugs. "I'd been saying this phrase which actually denotes a certain substance," he claimed.
"It was prescribed to me, a legal drug, Eurythnol, 'cos I'd had trouble sleeping. Noel got up the next morning singing this song Purple Parallelogram, 'cos that's what I called them, and we finished the song that night at the table at some hotel."
At the time, a spokesman for The Lemonheads' label Atlantic claimed: "Noel and Evan just decided that they didn't really like the song that much and that they wanted to re-work it a little and not release it yet."
However, leaked copies of the song have led some fans to suspect that the track was eventually turned into the Oasis song Roll With It, which came out a year before the Lemonheads song was due to be issued. The plot thickens...
Oasis - Roll With It (Official HD Remastered Video)