PHOTOS: Get inside Noel Gallagher's new book with photographer Sharon Latham
10 November 2018, 15:30 | Updated: 10 November 2018, 15:31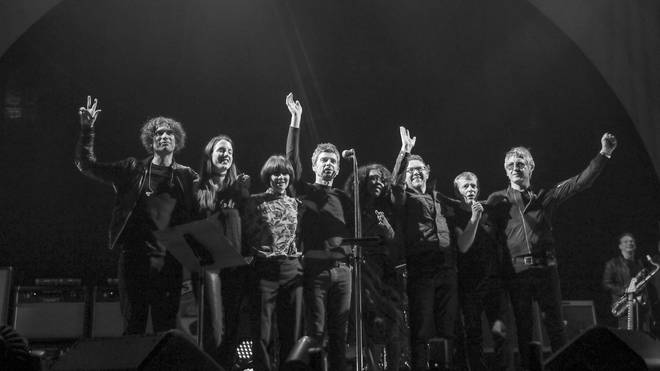 The Oasis legend's first official solo book is out now. We speak to photographer Sharon Latham about his biggest world tour to date.
Noel Gallagher embarked on his biggest solo world tour to date, with his High Flying Birds line-up becoming the most dynamic and varied it's ever been.
His first official solo book, Any Road Will Get Us There (If We Don't Know Where We're Going), follows the former Oasis songsmith on the making of his Who Built The Moon? album and its subsequent Stranded On The Earth world tour.
Sharon Latham, whose photos feature in the title, told Radio X about what made the tour so special this time around, and which tour date meant the most to her.
See some stunning images from the book and read our Q&A below: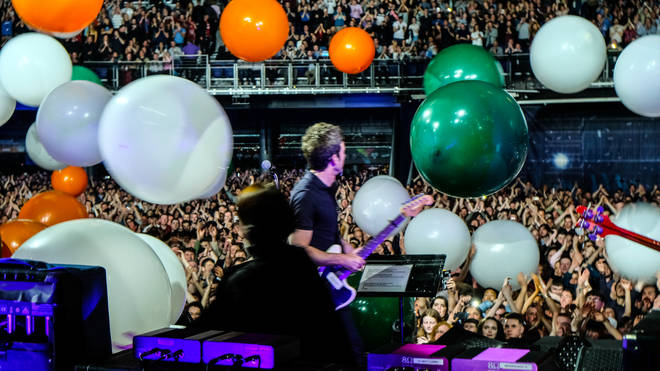 Q: How did it feel following Noel around the world on his biggest tour to date?
A: Following Noel and the band around the world on tour was great fun and an enormous honour! I was originally only supposed to do the first two weeks of the American tour but ended up staying for much longer.
Q: Have you noticed the crowds change? Is it vastly different from country to country?
A: I would say the American shows were definitely a different audience to the UK and Europe, but there were certain US gigs that felt like a European crowd. One of these was Atlanta which was such a loud, enthusiastic audience. In Japan, again, the crowds are quite different, quiet through the songs then total uproar of applause and enthusiasm at the end of each song, so much fun!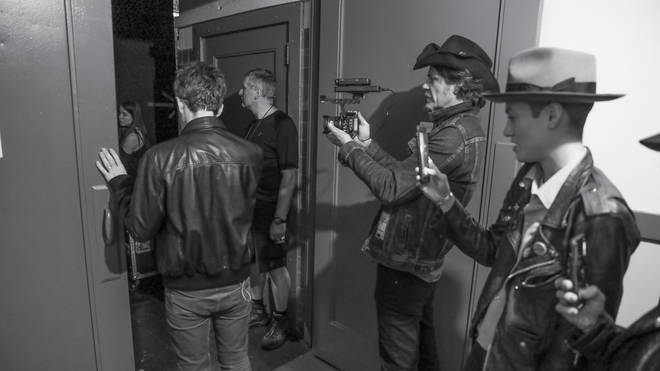 Q: Which audiences have you found the most engaging and interesting to capture (not including Manchester of course)?
A: Manchester was spectacular, as was London. However, I loved the two festivals in Bristol (The Downs Festival) and Bingley (Bingley Music Live) where there were lots of shirt-waving and mega loud singing from such a fantastic and fun crowd. And I can't not mention Tokyo, so much love for Mr G out there.
Q: What's the main difference between working with Noel on his earlier solo tours compared to his tour for Who Built The Moon?
A: I always think it's amazing when you hear a song being sung back to an artist from the fans, and even more so when it's a track from the new album. The Who Built the Moon? tour has been so well received all around the world, and the levels of engagement and singing were just as high with the new songs as they were with previous Noel tours.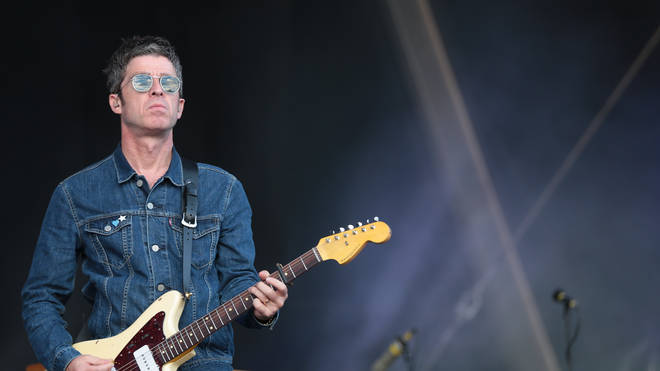 Q: How does your past shooting Man City and their players compare to capturing a Noel and a live band since 2011?
A: It's all live action in some respects but obviously with different lighting and more clothes!
Q: How much input and discussion did you and Noel have on the selection and ordering of images for the book? Are there any that didn't make the cut which you or Noel wanted to include?
A: Noel was involved with every picture that went into the book. He totally curated the whole selection. There were so many images to choose from, things got chopped and changed, but in the end Noel was very happy with his choices and I was happy that he was happy.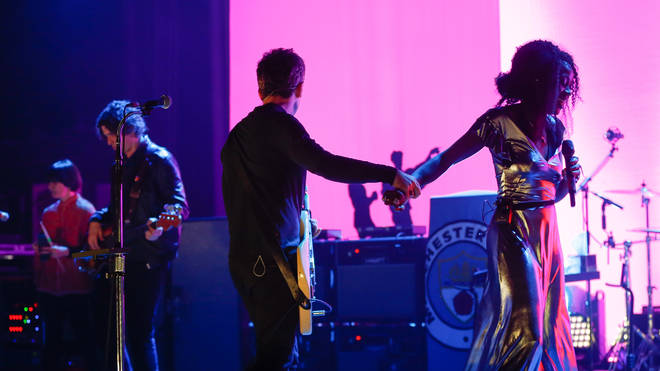 Q: What's been your best memory from the tour all in all?
A: I think my best memory will be touring with such a happy and close set of talented, amazing people. Noel's band and back room staff are genuinely superb to work with. As for favourite gigs, I think it's got to be Manchester for me. I loved being back home and soaking up the atmosphere.
Q: Who's the biggest character in the High Flying Birds? Do they add a new dimension to the shots you can take?
A: The girls have added a new dimension to the band, not just in the sound but in their fun and happy approach to being on tour. Having three women adds a new feel to the line-up. I enjoyed the banter between everyone, which I think raised the level of fun and camaraderie.
Watch Noel Gallagher play Holy Mountain at the Watford Colosseum: