Noel Gallagher: New Album Has A "70s Disco" Sound
24 October 2018, 16:59 | Updated: 18 December 2018, 15:04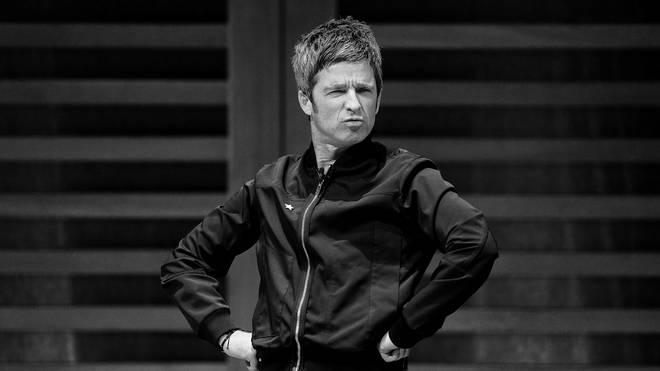 The Holy Mountain singer has revealed more about the follow-up to his 2017 album Who Built The Moon?
Noel Gallagher has teased more details about his upcoming fourth studio album, which he hopes to release next year.
The former Oasis songsmith took part in a Q&A to mark the release of his first ever official solo book, Any Road Will Get Us There (If We Don't Know Where We're Going), which tells the story of the High Flying Bird's Who Built The Moon? album and world tour.
As reported by NME, when asked about the sound of the tracks he'd written for his next solo record so far, he said it sounded like "70s disco: and "the beginning of the world".
Noel has previously teased that his new music sounds like "if The Police and The Cure" were in the same band.
Watch Noel Gallagher talk about working with producer David Holmes and why his last album is his favourite so far:
During the event, Gallagher also joked about the fact that his fans can't get enough of his brother Liam's Pretty Green clothing label.
Asked about the liveliness of the crowds at Northern gigs and festivals, the Holy Mountain singer revealed: "There were just these kids with their dads, all of them dressed head to toe in Pretty Green."
He added: "All of them in the fucking field. I was saying to my mum, 'What the fuck does he want to get Oasis back together for? He must be fucking loaded'".
Watch Liam Gallagher talk about that Pretty Green spat with Noel:

The Ballad Of The Mighty I singer went on to talk about touring with the latest iteration of his High Flying Birds band and how "it's been fucking great".
He explained: "I do this at my own pace, and the band; I wouldn't be on tour with another set of people. If I could choose any people in the world to tour with, it would be these. They're great to hang out with and not too expensive – which is important."
Watch Noel Gallagher and his band cover The Beatles All You Need Is Love at his special gig hosted by Radio X at the Watford Colosseum:

Noel Gallagher's Book, which features exclusive images by photographer Sharon Latham, is released on 1 November through Bonnier books.