Noel Gallagher claims his 90s parties caused his cats to have "nervous breakdowns"
12 October 2023, 11:15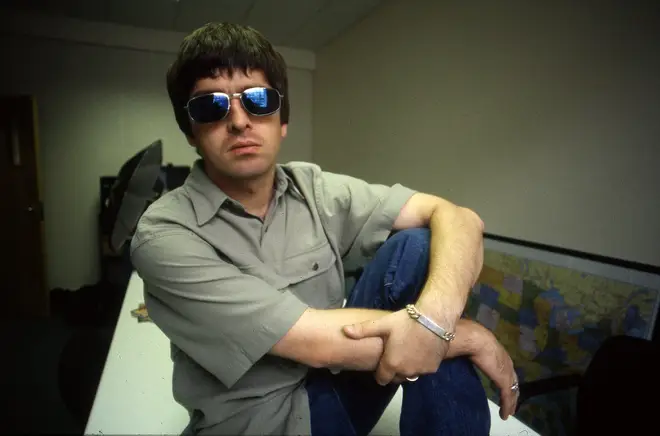 "They'd seen things that no feline should ever see," says the former Oasis man.
Noel Gallagher claims that his parties in the 1990s were so wild they caused his cats to have nervous breakdowns.
The former Oasis star was known for his star-studded bashes at his London mansion, known as Supernova Heights, in the 1990s, and while he and his friends had a great time, he admitted his lifestyle took a toll on his pet moggies.
Speaking on the 'Take 5' podcast, the musician said: "I had a couple of cats who had a nervous breakdown. Benson and Hedges, after the cigarettes.
"They were a pair of f**king lightweights.
"The cats had a thousand-yard stare by the end of it. They'd seen things that no feline should ever see."
Noel - who has daughter Anais, 23, with first wife Meg Matthews, and sons Donovan, 16, and Sonny, 13, with estranged wife Sara MacDonald - sold the house in 2005 but will always look back at that time in his life with fondness.
He said: "They were great times, it was an open house.
"I look back on it as just really fun, happy, hedonistic, carefree times. I didn't have any kids, it was great.
Noel Gallagher on writing new album Council Skies in lockdown, his favourite Oasis tune and more
"That period from 1998, there were a couple of years that were a bit turbulent but I enjoyed it."
Meanwhile, the musician recently revealed he wants to be laid to rest with a "jazz funeral" after falling in love with New Orleans on a recent trip to the city, which is famed for brass bands accompanying coffins when they are paraded through its streets.
Noel told his comedy writer friend Matt Morgan on his Patreon podcast: "I would want a jazz funeral. I went to one recently as a matter of fact – it was great.
"I think I made a mental note: 'I must have a jazz funeral.' And that would be a great name for a band!"
Noel made the remarks despite spending years hitting out at jazz as "f**king nonsense".
He said in 2015: "If you've never been to a jazz club, this is what happens at a jazz club – a jazz club is like four guys on stage enjoying themselves more than the 50 people in the audience.
"That's what it is. They're all playing a different song, all at the same time, in different tempos, in different keys, and they call it jazz. It's f**king nonsense."