When Noel Gallagher Had Banter Over Yorkshire Day...
1 August 2018, 11:24 | Updated: 1 August 2018, 11:28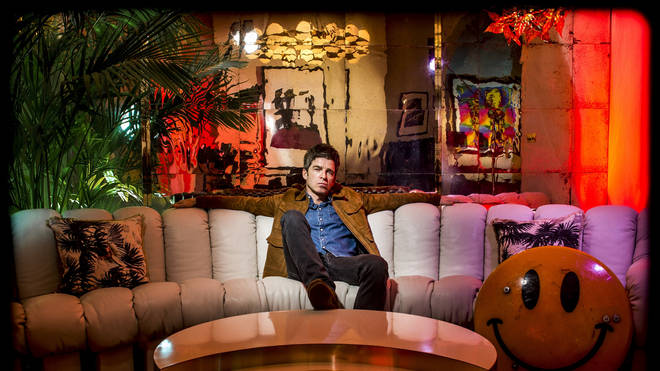 Back in 2016, the Manchester legend nearly kicked off a mini War of the Roses during a festival set.
Today is Yorkshire Day, and we're celebrating by remembering the time Noel Gallagher nearly kicked off a modern-day War Of The Roses.
The former Oasis rocker - who originates from Manchester in Lancashire - was playing a headline set at Kendal Calling on Sunday 31 July 2016, when he waxed lyrical about the rival county.
As reported by the Manchester Evening News at the time, the Dream On singer spotted a Yorkshire rose on a fan in the crowd, and asked: "Is that a Yorkshire rose you've got there?"
After the fan revealed it was for Yorkshire Day on Monday (1 August), Gallagher replied: "It's for Yorkshire Day? You've got your own day? Get to f***."
According to the outlet, fans then chanted: "Yorkshire, Yorkshire, Yorkshire".
We're pretty sure they didn't hold it against him, though, since Noel Gallagher took to Instagram after the gig to praise the crowd. 
If Noel was a perhaps little jealous about the county having it's own day, it turns out he needn't have been, because he can celebrate Lancashire Day on 27 November.
It's definitely not the first time Noel Gallagher has caused mass chanting amongst his fans.This year, the Oasis songsmith was captured calling Hull a "shithole" at his Austin City Limits Live gig in Texas in March. 
See a clip of his banter here: 
The Holy Mountain singer can be heard asking a group of chanting fans where their from, before saying: "Hull?
"From Hull? How the fuck can you afford to be in America from Hull? Did you fucking rob your gran's house or something?"
Don't want to be miserable right, it's a fucking shithole."
The It's A Beautiful World singer added: "The best thing about it is a bridge.
That's all they have got is a fucking bridge. It's shit. No offence."
And he's not backwards about coming forwards when it comes to music either. 
Watch Noel Gallagher tell Radio X's Gordon Smart what he thought of Arctic Monkeys' Tranquility Base Hotel & Casino album:

Watch Franz Ferdinand play Take Me Out at Kendal Calling 2017: