What does Nirvana's Smiley Face logo actually mean?
26 September 2021, 19:30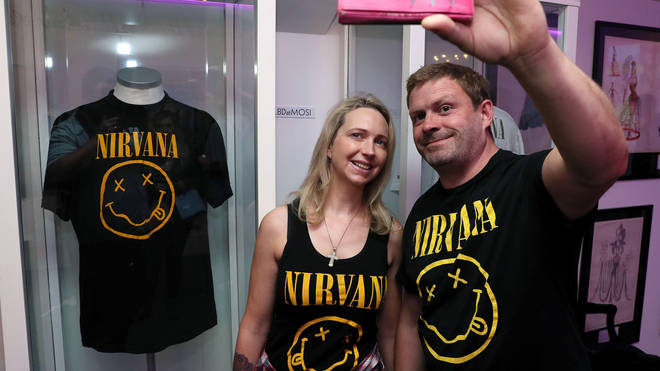 The classic t-shirt is currently part of yet another lawsuit, but where did the blank-eyed, zonked out smiley face actually come from?
In September 1991, Nirvana - a fairly unnknoqn grunge band from Seattle, Washington in the United States - suddenly became one of the biggest acts in the world, thanks to their million-selling second album, Nevermind.
For the next couple of years, the trio of Kurt Cobain, Krist Novoselic and Dave Grohl got bigger and bigger - and you couldn't walk down the street in any big town without seeing one of these t-shirts.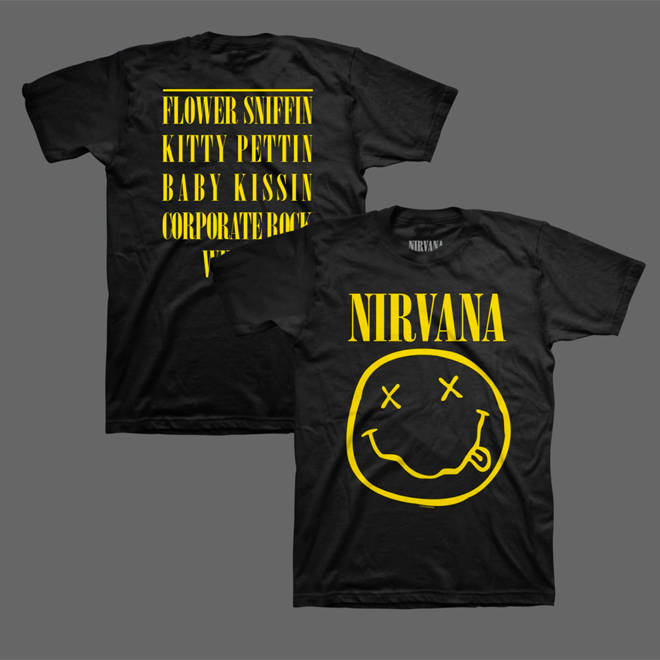 Framed with a band logo in the "Onyx" typeface, the zonked out smiley appeared on the front, with the following set of slogans on the back.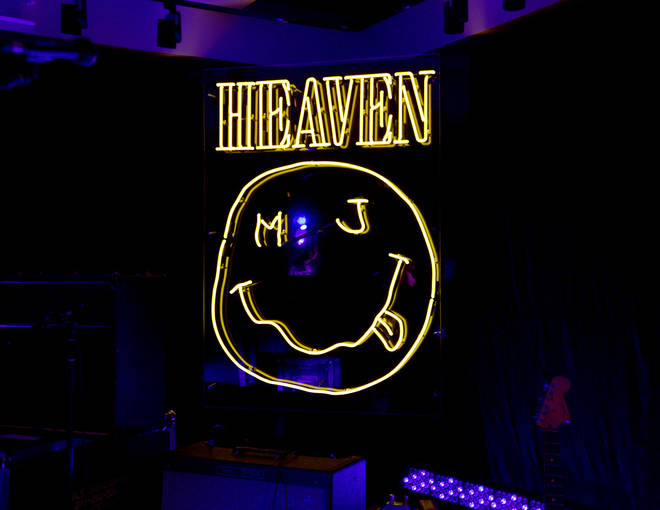 In 2018, the famous t-shirt was at the centre of a lawsuit between the band and fashion company Marc Jacobs, whose "Redux Grunge Collection" is alleged to have used some of the "smiley face" imagery - an accusation the fashion brand refuted. According to Billboard, the designer was inspired by "looks that his friends were wearing in downtown Manhattan and Pacific Northwest at the time".
Since then, a designer, Robert Fisher, has claimed that he designed the "smiley face" logo for Nirvana back in the summer of 1991 when the band were looking for designs to adorn the cover of their forthcoming second album Nevermind. Fisher claims that he "started playing around with variations of the smiley faces that he used to draw in his final year at Otis College, when acid culture was at its peak."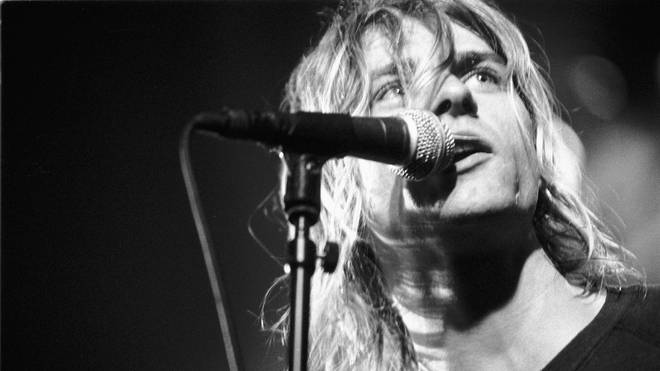 Fisher is talking about the black and yellow smiley logo that had become popular in the 1970s, which then became subtly subverted by the acid house craze in the late 80s. In the hands of Nrvana, the image was obviously a comment on the inane, manufactured pop music that the trio and other grunge bands were kicking against.
According to Nirvana scholars, the image first made an appearance on a flyer announcing the launch party of the Nevermind album a the Re-Bar in Seattle on Friday 13 September 1991.
The logo was previously attributed to Kurt Cobain, and it's long been thought that he was inspired by a similar googly-eyed face that appeared on the marquee of the notorious Seattle strip club, The Lusty Lady. The marquee was also regularly boast terrible puns based on the smutty activity taking place within.
Alongside the unforgettable image of a baby swimming after a dollar bill hooked onto a fishing line, the smiley logo was to become one of the enduring images of Nirvana's short, but stellar career.