Hear Kurt Cobain vent his frustration in unearthed interview
26 November 2018, 13:44 | Updated: 26 November 2018, 17:46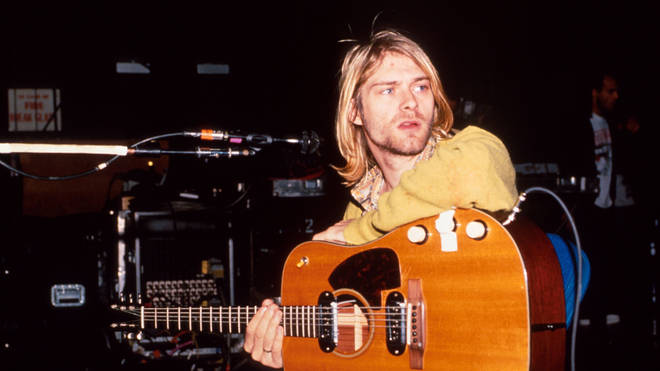 Audio has been shared of the late Nirvana frontman from 1991, just before the band kicked off their Nevermind tour in Toronto.
A man has released what he claims to be an interview with Kurt Cobain in 1991.
Robert Lorusso, who was 21 at the time, says he interviewed the late Nirvana frontman and talked about everything from rap music to why he finds interviews so boring and frustrating.
Lorusso says the chat, which he entitled "My embarrassing interview with Kurt Cobain" was recorded on Sept. 20, 1991 at the Opera House in Toronto, Ontario as Nirvana prepared to kick-off their Nevermind tour dates in the city.
In the audio he asks Cobain what it is he hates about interviews so much, to which he responds: "I think it's bullshit. It's just, I'm getting really bored with the same questions all the time. It's understandable.
"And I also realise that most of the interviewers have to just ask the standard questions because we don't have much of an image and there's not much story behind our band, so what people can grasp, they base their interview off of that."
He added: "I'm getting really tired of 'the independent going on to a major label' stuff, but it's happened and there's nothing we can do about it, so there's no sense in analysing it."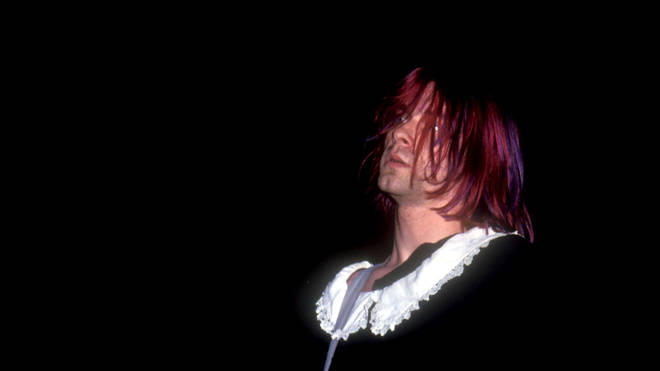 When Lorusso remarked on their reported "three-quarters of a million dollars deal" Kurt corrected him and revealed they signed their major record deal for "about a 175 (thousand dollars)".
He continued: "33% tax bracket, 15% to our lawyer, 10% to our manager, $70,000 to sub pop left us with about $20,000 to buy equipment.
"I don't have a place to live at this moment."
The Smells Like Teen Spirit rocker went on to clarify that they weren't "struggling", but he was evicted from his last apartment and hasn't had a chance to look for another because the band were so busy.
Asked if they were having fun, he said: "Sure. It's taken a lot of problems away".
Cobain also had some interesting thoughts about rap music being performed by white people.
Lorusso asked him about his comments in Billboard in which he remarked: "The white man ripped off the black man long enough..."
"They should leave rap music to the African-Americans."
In response, Cobain mused about the genre: "I'm a fan of rap music, but most of is so misogynist that I can't even deal with it.
"I'm really not that much of a fan, I totally respect and love it because it's one of the only original forms of music that's been introduced, but the white man doing rap is just like watching a white man dance. We can't dance, we can't rap."
Watch Dave Grohl explain why Cobain's death changed his outlook on life: