WATCH: Frances Bean Cobain Shares New Grunge-Inspired Song
14 June 2018, 13:12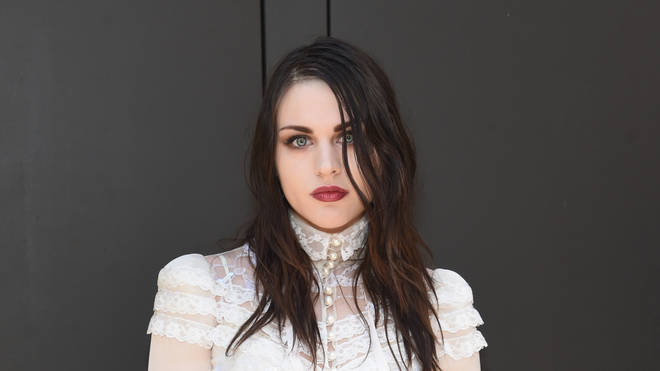 The daughter of Courtney Love and the late Nirvana frontman has shared a snippet of new music on Instagram.
Frances Bean Cobain has debuted a slice of new material again online.
The daughter of the late Nirvana frontman is channeling her Hole frontwoman mother in her latest Instagram video, which sees her sing while playing the guitar.
See the video below, which was captioned with the lyrics: "Please bequest my
last request/for duty calls me/ and she says come hither".
It's not the first time the 25-year-old has shared her musical talents online, previously shareing what she called the first "bean" of her original material.
Taking to Instagram, she wrote: "A) there are so many memeable moments in this clip B) I'm SUPER restless because i can't play guitar with long nails so I'm just sitting in my room alone singin to mah self C) not having a TV in my house is the best decision because I'm forced to occupy my time with things that feed my brain & soul instead of wasting energy on thinking about not having to think (p.s. pls don't steal my baby bean of an idea. Thanks.)"
Before that Cobain also shared her soulful cover of Leonard Cohen's Hallelujah.
Somewhat of a departure from the gruff, grungy vocals of her mum and dad, she displayed striking vocals which would give Jeff Buckley's 1994 version a run for its money. 
Watch her in action below:
Though it's clear she's a fan of an acoustic guitar, she won't be strumming on her dad's 1994 MTV guitar anytime soon.
It was previously reported the guitar was at the centre of the divorce battle between Frances and her ex Isaiah Silva, who claimed that she gave it to him as a gift.
According to TMZ - who claimed to have read the judgement documents - Frances has since allowed Silva to keep the 1959 Martin D-18E on the condition that Silva's new girlfriend vacates the couple's LA house, which now belongs to Cobain under the property settlement.
See Kurt's famous guitar here: