VIDEO: Miles Kane Fights Finn Bálor In Cry On My Guitar Video
24 July 2018, 16:41 | Updated: 24 July 2018, 17:19
Miles Kane - Cry On My Guitar
The visuals for Kane's latest single see him face-off against the WWE Wrestler, who inspired his Coup De Grace album title.
Miles Kane has released an action-packed video for his Cry On My Guitar single.
The black and white visuals see the Scouse rocker take part in an epic fight scene with WWE Wrestler Finn Bálor.
Watch the official video above.
Things get pretty nasty though, and Miles Kane smashes a vase over the wrestler's head before taking a decent beating.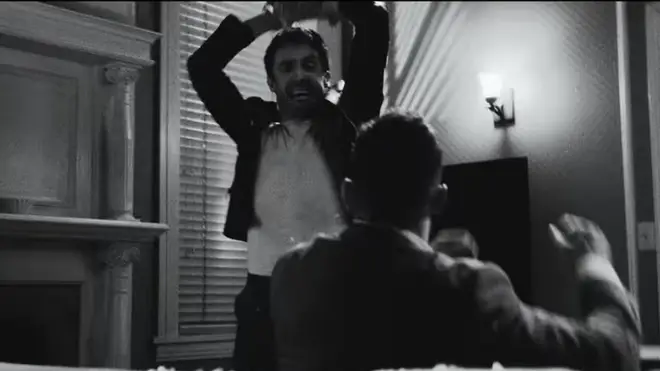 However, there's no sign of the wrestler - whose real name is Fergal Devitt - performing his famous finishing move, which inspired Miles Kane's album title.
Watch Kane talk about the reasons for calling his record Coup De Grace here:
Speaking about his new music video on Instagram, the Inhaler star wrote: "I loved every minute making this video with my good friend and wrestling hero @finnbalor and directing genius Brook Linder. I felt like I was in a bond movie! I am so proud of this one and I hope you all enjoy it!"
Kane isn't the only one to release a cinematic new video this week, with his Last Shadow Puppets bandmate Alex Turner featuring in the video for Arctic Monkeys' Tranquility Base Hotel & Casino title track.
Watch it here:
Arctic Monkeys - Tranquility Base Hotel & Casino (Official Video)
Listen to Alex Turner talk about their album title here: