Jamie T on The Theory Of Whatever
25 July 2022, 11:14 | Updated: 25 July 2022, 11:28
Jamie T has returned with his first album in six years - watch him take John Kennedy through the songs, track by track.
It's been six long years since Jamie T's last album, 2016's Trick. The Wimbledon singer-songwriter has returned with The Theory Of Whatever, which comes a full 15 years after Jamie's debut, Panic Prevention.
Trailed by the Radio X-playlisted tune The Old Style Raiders, Jamie's fifth studio album has been recorded with former Maccabees member Hugo White.
Jamie Treays came into the Radio X studios to talk through The Theory Of Whatever with the most trusted man in music John Kennedy, in one of X-Posure's trademark Album Playback sessions.
One question is on John's mind: the album cover sees the musician dressed as a golfer getting a hole in one. As a South West London resident himself, John asks Wimbledon-born Jamie if he took the cover photo on one of the local golf courses?

"It could not be further from the truth, unfortunately," Jamie replied. "Actually I'm in Melbourne, in Australia."
But, asked a puzzled John, "You've got two golf courses on your doorstep, but you had to fly to the other side of the world to get a picture of you playing golf?"
"It feels very me, that," admitted the musician. "There's not really much of a reason. It's called fifth album syndrome, folks. We starting to worry less about things that."
He went on: "We had an original album cover and an original album title, and we weren't able to use it for copyright reasons. In the end, I had not long to come up with an album title, and I had a song called The Theory of Whatever. And I thought that was quite a nice name."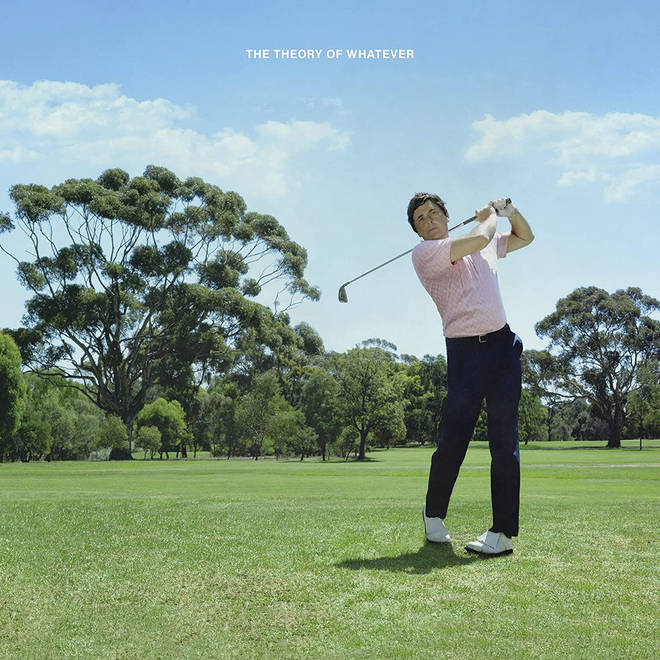 "One thing I have found with getting a bit older, is I'm more comfortable in my skin. I have a little bit less of a worry about what people think about anything, which is a nice, comforting thing. But it also allows me to just say, you know, whatever.
"So The Theory Of Whatever felt kind of apt. Putting someone hitting a hole in one on the front cover felt funny and tongue in cheek. And the reason flew to Australia is because I can!"
You can watch the full track by track interview above, or listen to the show again on Global Player's catch-up service.
Jamie T - The Theory Of Whatever track listing:
90s Cars
The Old Style Raiders
British Hell
The Terror Of Lambeth Love
Keying Lamborghinis
St. George Wharf Tower
A Million & One New Ways To Die
Thank You
Between The Rocks
Sabre Tooth
Talk Is Cheap
Old Republican
50,000 Unmarked Bullets