Paul McCartney Remembers John Lennon On Anti-Gun March
24 March 2018, 20:18 | Updated: 24 March 2018, 20:21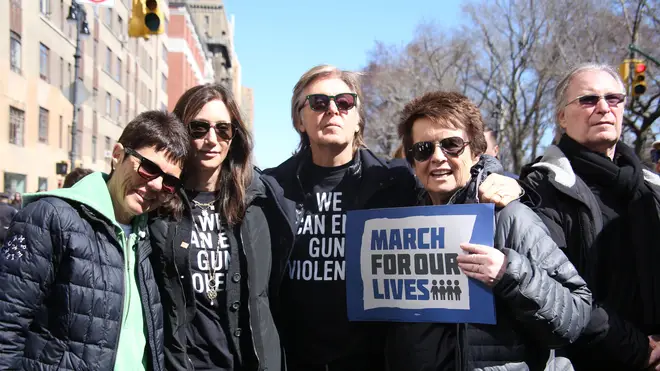 The former Beatle joined the March For Our Lives in New York, claiming "One of my best friends was killed by gun violence."
Sir Paul McCartney joined the March for Our Lives protest in New York this Saturday (24 March), claiming the protest was important because his former bandmate John Lennon was killed by a firearm.
The legend was wearing a t-shirt that read "WE CAN END GUN VIOLENCE" and told CNN: "One of my best friends was killed in gun violence right around here, so it's important to me."
The marches took place around the US and the rest of the world on 24 March, with hundreds of thousands of people taking to the streets to campaign for tighter gun control, following a string of shootings, including one at a school in Parkland last month.
Asked if the marches could end gun violence, the former Beatle said: "I don't know. But this is what we can do, so I'm here to do it."
John Lennon was murdered in December 1980 outside his home in New York, aged just 40.
The man who shot Lennon, Mark David Chapman, was denied a parole in 2016 and his next hearing will be in august this year.