Jamie Oliver remembers "amazing" lunch with the Queen: "She was blinding company"
15 September 2022, 16:52 | Updated: 16 September 2022, 10:48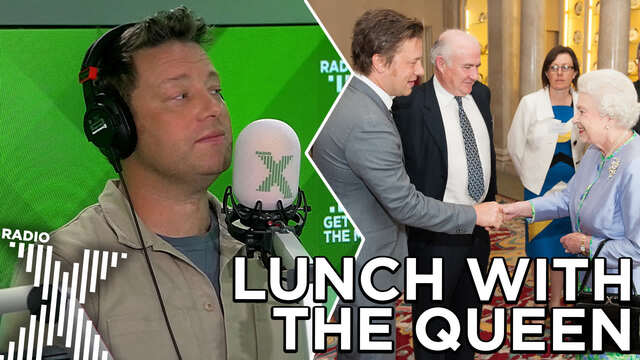 Jamie Oliver remembers having lunch with the Queen
The celebrity chef told Radio X's Chris Moyles about the incredible moment he was invited to have lunch with the monarch and even visited her kitchen.
Jamie Oliver has reminisced about the time he was invited to have lunch with the Queen.
Tributes are continuing to pour in for Britain's longest-reigning monarch, who died on Thursday 8th September, with celebrities from across the world entertainment looking back on their encounters with the royal.
Now, speaking to Chris Moyles, the celeb chef has looked back at the time he spent two hours with the Queen and even visited the Buckingham Palace kitchen.
"I actually got asked to have lunch with her once, which was like brilliant," he revealed. "Just five of us having lunch. I just received a letter in the post with a big stamp on it and I thought 'I'm opening that.' [...] And there was the head of the Fire Brigade and I think it was an Olympic rower and we just had this lunch and it was amazing.
"She was on good form and was blinding company."
READ MORE - From Slash to The Spice Girls: The Queen pictured with the world's top celebrities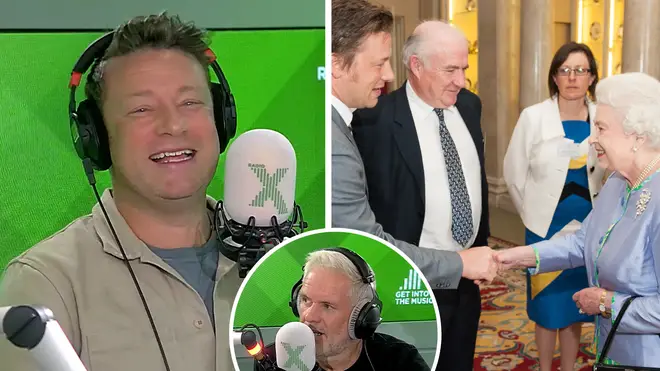 READ MORE: Stars pay tribute to Her Majesty Queen Elizabeth II following her passing at age 96
"I went down to the Buckingham Palace kitchens as well and met the chefs, he added: "What people don't realise is that Buckingham Palace isn't just a house. It's like a working office. I think it's got 880 staff that work there, so they've all got to get fed and all the reams of different flavours and stuff.
"So there's a proper brigade of chefs and cooks in there doing amazing things."
Speaking about her passing, Oliver, who was lucky enough to meet the Queen on two occasions and receive his MBE from the royal, added: "It's a moment of change, isn't it? And I think it's brought out a lot of emotions in people and they're thinking about their family and Britishness..."
Jamie Oliver's latest cook book, ONE: Simple One-Pan Wonders, which sees him make getting food on the table easier than ever before, is out now.
READ MORE: The Queen chose to watch Twin Peaks over an intimate Paul McCartney performance