Fall Out Boy are "not worried" about headlining Download Festival 2024
9 November 2023, 17:16 | Updated: 9 November 2023, 17:17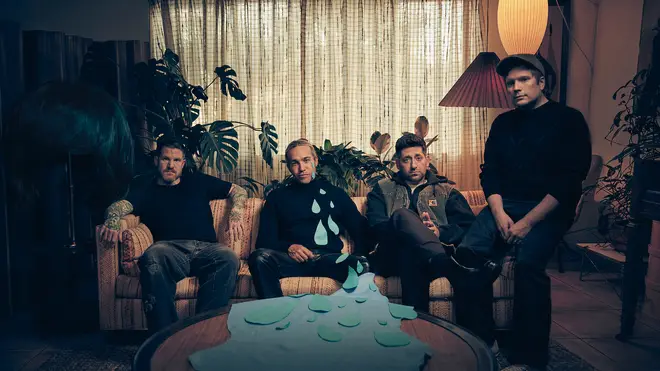 Pete Wentz talked about the band headlining the festival for the first time and revealed they want to "honour the bands" who have headlined before them.
Fall Out Boy have said they aren't "worried" about headlining Download 2024.
The Sugar, We're Going Down rockers were confirmed as one of three headliners at the hard rock festival this week, joining Queens of The Stone Age and Avenged Sevenfold in topping the bill.
The band will headline the festival for the first time and asked about their set, Pete Wentz told NME he wasn't concerned.
"So many of the bands who have headlined Download before have been such a big influence on us," he told the outlet. "We grew up watching videos of Metallica playing Donington and most of our band was informed by that era of the band."
The bassist and lyricist went on: "Headlining a festival for the first time is always a new thing though. We're not stressed about it, but we want to honour the festival and honour the bands that have played before us".
The band have played Download Festival once before back in 2014 and Wentz recalled how they didn't know what to expect, but were given a warm welcome.
There was some stress because we just didn't know what to expect and UK festivals are always such a different vibe," he remembered. "We were welcomed more warmly than we'd expected though. I don't know why, but maybe it's because we are just unabashedly who we are. We're not worried about coming back."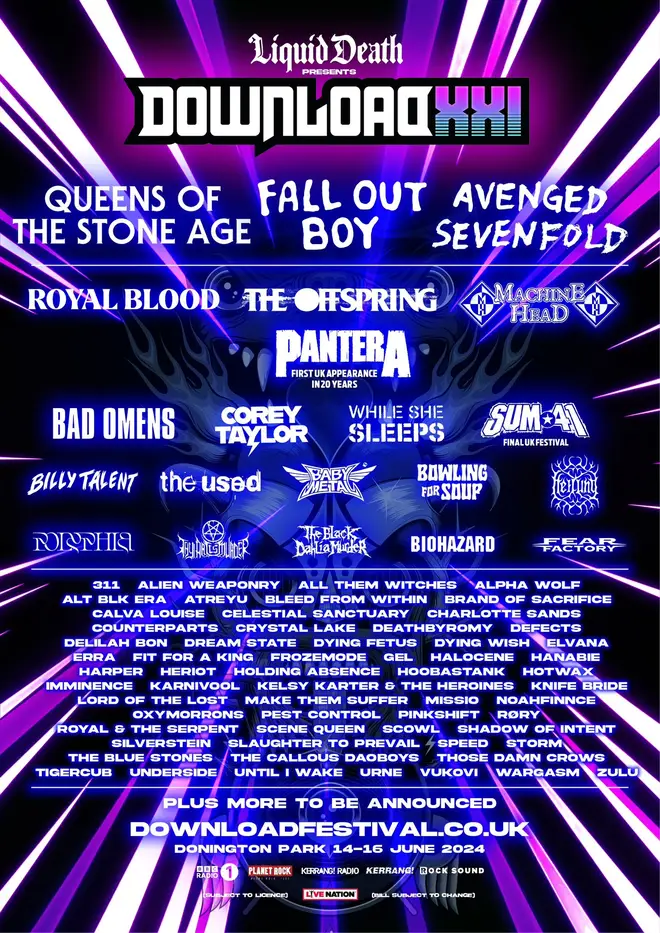 Avengeed Sevenfold are the only metal headliner for 2024 and Download festival boss Andy Copping admitted he had approached "21 bands" about booking the festival and it was the "hardest" year to book yet.
"I don't mind admitting, this year for 2024 we approached 21 different headliners for Download," he told NME.. "It's been probably the hardest year – I've said that in previous years before when it's been hard to put the bill together – but this year has been particularly hard."
Download Festival takes place at Leicestershire's Donington Park from 14th - 16th June 2024. Alongside the headliners, the festival has confirmed over 70 acts for the line-up, including the likes of The Offspring, Sum 41,Corey Taylor, Royal Blood, Babymetal, Billy Taylor, Wargasm and more.
Tickets are on general sale from Thursday 9th November at 9pm. Visit www.downloadfestival.co.uk for more.