10 Genuinely Terrible Christmas Songs
9 December 2017, 17:00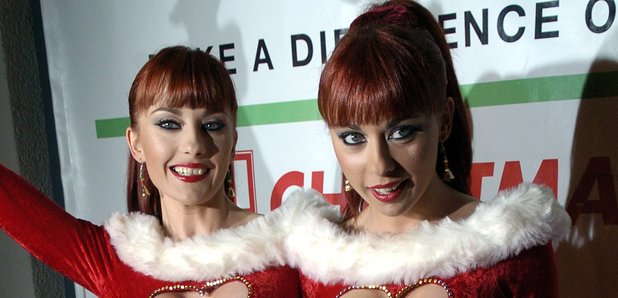 In the Christmas mood? Then put one of these festive ditties on and you'll be tearing the Christmas decorations down in no time. From Fat Les and Basshunter to Iggy Pop and Mr Blobby: these are AWFUL.
1. Band Aid 2 - Do They Know It's Christmas?
AKA "The Forgotten Band Aid". In 1989, the scourge of the music industry, producers Stock Aitken And Waterman, masterminded this follow-up to the classic 1984 original. They brought out all the major talent: Kylie! Jason! Bros! Sonia! Bananarama! Er, Big Fun. Technotronic? The finale is a masterpiece of over-singing, but it made Number 1 because CHARITY.
2. Mr Blobby - Christmas In Blobbyland
The original Mr Blobby single made Chrimbo No 1 in 1993, but this follow-up two years later stalled at a disappointing NO 36. Something about Noel's cloying banter at the beginning just doesn't ring true. It's not even so bad it's brilliant.
3. New Kids On The Block - Funky Funky Christmas
NKOTB were 1989's answer to One Direction as the biggest boy band of the day, and they capped their year with a rancid Christmas album. This is a typical example: posh white men rapping, paper thin swingbeat production, the lot.
4. Basshunter - Jingle Bells
CHOOOOOOOOOOOOOOON. The Swedish stalker of the low-end gave us this festive blessing in 2009. The video is priceless.
5. Fat Les - Naughty Christmas (Goblin in the Office)
If anything sums up the depressing hangover of the post-Britpop era, it's this Christmas outing from Keith Allen, Alex James and Damien Hirst's weird side project. The follow-up to the still-loved Vindaloo, the video is desperately unfunny and includes future Little Britain stars David Walliams and Matt Lucas.
6. The Cheeky Girls - Have A Cheeky Christmas
Romanian sisters Gabriela and Monica Irimia first came to the world's attention on the reality TV show Popstars: The Rivals and they came up with this monstrosity for Christmas 2003. It's barely even a song.
7. Maroon 5 - Happy Xmas (War Is Over)
Poor John. Poor, poor John.
8. Crazy Frog - Jingle Bells
If Basshunter was bad, then you should try this offering from the gibbering, ringtone-selling amphibian. And he's STILL got his tiny cock out in the video. There are kids watching, for God's sake!
9. Cyndi Lauper - Christmas Conga
We still love Girls Just Wanna Have Fun, but this is just pitiful. And you know how difficult it is to ignore a conga.
10. Iggy Pop - White Christmas
Play this to the kiddies on Christmas Eve… and they'll be troubled by horrific nightmares all night.