Unofficial England World Cup 2018 Songs - Best And Worst
14 June 2018, 06:00 | Updated: 14 June 2018, 14:22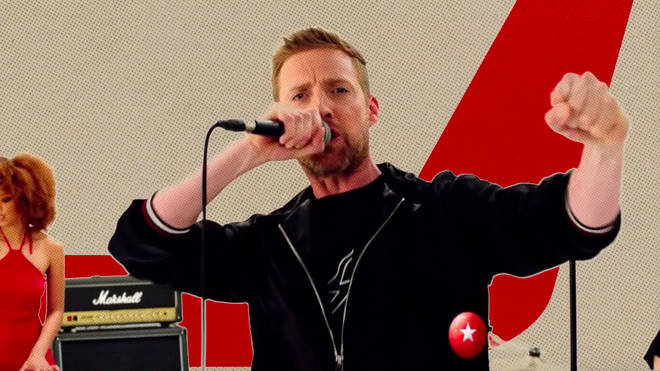 There's no shortage of tracks to get behind England in their campaign at Russia 2018 - but which is the best?
Do England have an official World Cup song in 2018? No, they don't. But that's not stopped a number of musicians from putting forward their own tracks to honour and cheer on the team as they head to Russia. Let's look at a few of them…
The Rhythm Method - Chin Up

Radio X's John Kennedy is backing this effort behind the London indie-pop duo which has a touch of World Of Motion in its blissed-out synths. The band say: "With the England football team (and in English life in general) we can never decide if the glass is half full or half empty. We wanted to write a song with a message of cheerful realism: chin up, there's all to play for!"

The Stars House Band - Rasputin

Ricky Wilson and Freddie Flintoff front this effort backed by gambling website Betstars in which the 1978 disco standard by Boney M is given a footballing revamp in honour of England captain Harry Kane. It's not the worst thing we've ever heard… but it's pretty close.

Hey Duggee - The Kick Song

The popular CBeebies programme has given their Stick Song a footballing make-over. Led by the aimiable Duggee (leader of the Squirrel Club, confusingly), it's a maddeningly repetitive techno banger, but for some reason it's become a firm favourite with the under 5s (and the over 5s too). Stay tuned for the "rave scene" at the end.

DJ Bangers "N" MC Gash - When Bobby Run Rimet

England's 1966 triumph is remembered in this reworked version of Ocean Colour Scene's The Day We Caught The Train - with all proceeds going to the Bobby Moore Fund for Cancer Research UK. www.bangersngash.com

World Cup Buster - Don't Take Me Home

Man dressed as an "English FootBull Terrier" proves the spirit of Fat Les and Vindaloo is still with us. It's all for charity of course, so stop pulling that face!