PHOTO: Ian Brown To Release New Solo Album?
17 September 2018, 11:28 | Updated: 17 September 2018, 18:16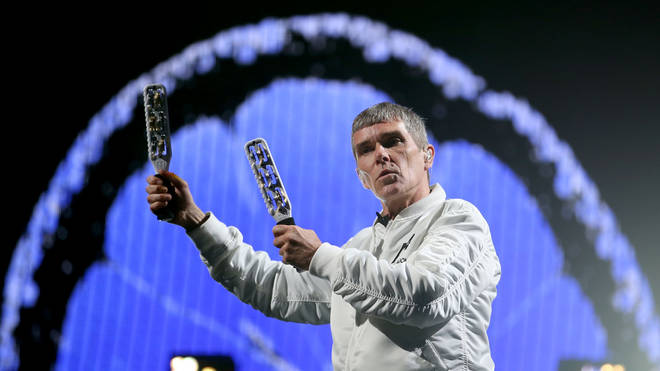 The Stone Roses frontman is thought to be on the cusp of dropping a new album after a photo emerged on social media.
Ian Brown has been rumoured to have completed a new solo record.
Fans began speculating The Stone Roses frontman is on the cusp of releasing new material after a photo emerged of him alongside the words: "Album finished".
See the snap below in a post shared by the Mainly Oasis Twitter account:
Fans of the Fools Gold singer have already begun sharing their excitement over the rumoured news, with one writing: "Can't wait for this!!!!"
New Ian brown album and tour is very much needed 👌🏼👌🏼

— Kerry 💫 (@what_kez_said) September 17, 2018
Can't wait to hear Ian Brown's solo stuff

— Dylan Stewart (@Sup3rs0nic1884) September 16, 2018
If the rumours are true, the new record would follow previous solo efforts Unfinished Monkey Business (1998), Golden Greats (1999), Music of the Spheres (2001), Solarized (2004), The World Is Yours (2007) and My Way (2009)