WATCH: RHCP Guitarist Josh Klinghoffer Is Also Epic On Bass
24 April 2018, 13:37 | Updated: 24 April 2018, 14:46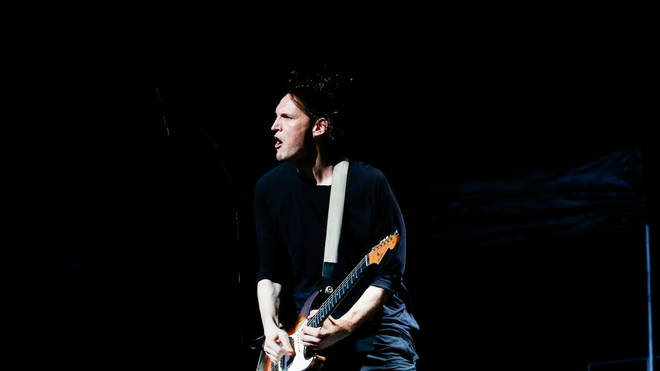 New video footage sees the Red Hot Chili Peppers axeman switch instruments and absolutely smash it.
Red Hot Chili Peppers fans have gone gaga over a video of guitarist Josh Klinghoffer playing the bass.
The multi-instrumentalist, who officially replaced guitarist John Frusicante in 2009, can be seen jamming along a clip and absolutely smashing it.
See him in action above in a video shared to YouTube by Chili Peppers World.
Watch out Flea!
The clip prompted some suggestions that Josh was playing new RHCP material, but others argued it was simply a snippet of early Chili Peppers song, Catholic School Girls Rule, which comes from their 1985 Freaky Styley album.
Watch its official video here:
It's no surprise the Dark Necessities guitarist is also a dab hand at the bass, appearing in various bands across his career, and working as a session artist for the likes of Gnarles Barkley, plus appearing on their 2008 The Odd Couple album.
It's not the first time Josh has taken centre stage with the Chili Peppers either, often taking on the role of lead singer during their shows.
Last year saw him pay tribute to Chris Cornell by covering Seasons, which features on the Singles film soundtrack.
Watch a fan footage of the moment taken by zeke005 here: