Kasabian Announce Standalone Bristol Gig
6 June 2018, 15:34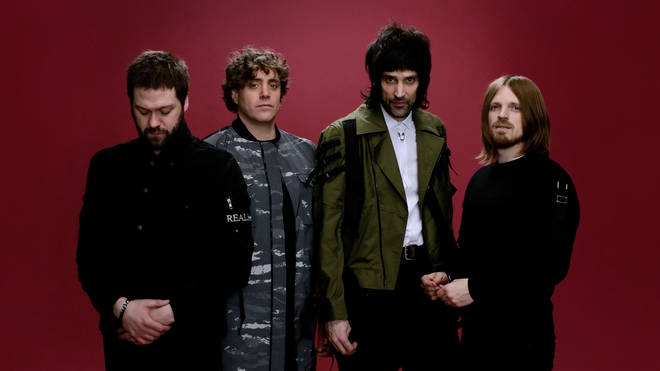 The Leicester rockers are set to play the O2 Academy Bristol this month. Find out how to get tickets and what date they go on sale.
Kasabian are set to play a headline gig in Bristol this month.
The Leicester four-piece have already played shows in the UK earlier this year, but will now take the stage at an additional date at the O2 Academy Bristol on Wednesday 20 June.
Tickets go on sale this Friday (8 June) from 9.30am.
Serge Pizzorno, Tom Meighan and co will proceed the date with headline performances at Forest Live and Isle Of Wight Festival.
Watch Kasabian play Fire live at the Global Awards:
Let's hope Serge doesn't stand too close to the speaker, however, since he recently admitted he doesn't wear in-ear monitors.
The guitarist told the Daily Star: "It scares me as I do like it loud, like blistering loud."
The Kasabian songsmith added: "They have been trying to get me to wear in-ears for years now but I just can't get on with, but I am really worried.
"It's so scary, and I do think about it, I start the gig really quiet but then I get lost in it and by the end it could bring down buildings that's how loud it is."
Serge might just have a point, as when Kasabian performed at the first ever Global Awards, they quite literally smashed it.