Kasabian's Serge Pizzorno Is "Really Worried" He'll Go Deaf
26 March 2018, 13:18 | Updated: 26 March 2018, 14:14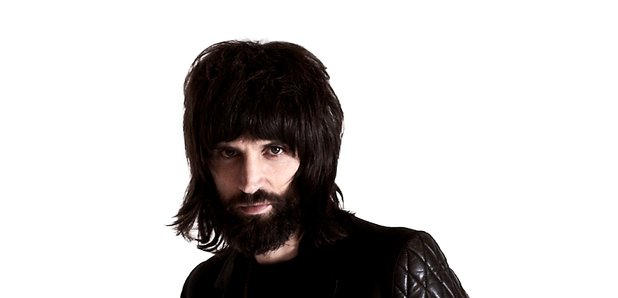 The Leicester band's guitarist and songsmith has revealed he doesn't wear in-ear monitors.
Serge Pizzorno fears he'll go deaf because he still refuses to wear in-ears.
The Kasabian guitarist and songsmith, who performed for The Who frontman's Teenage Cancer Trust charity at London's Royal Albert Hall on Saturday (24 March) told the Daily Star: "It scares me as I do like it loud, like blistering loud."
The Eez-Eh songsmith added: "They have been trying to get me to wear in-ears for years now but I just can't get on with, but I am really worried.
"It's so scary, and I do think about it, I start the gig really quiet but then I get lost in it and by the end it could bring down buildings that's how loud it is."
Serge might just have a point, as when Kasabian performed at the first ever Global Awards, they quite literally smashed it.
In the penultimate performance of the night Serge and co. performed their You're In Love With A Psycho and Fire singles at the star-studded bash, and the the sound broke Lilah Parsons' wine glass clean off its stem!
Watch the incredible moment below in our video, courtesy of the Heart presenter:
Serge's admission follows The Who frontman Roger Daltrey's confession that he's "very, very deaf" now.
Addressing the crowd at a solo concert at the Hard Rock Resort in Las Vegas, Daltrey made reference to his his in-ear monitors, saying: "The trouble with these ear things that I wear is that I am very, very deaf.
"And I advise you all - all you rock-and-roll fans - take your f***ing ear plugs to the gigs. If only we had known when we were young ... we are lip-reading."
Despite the effect performing live and going to shows has had on his hearing, Roger told his fans he still wants to keep playing "for a long time".
He added: "I am lucky to be doing what I do - so thank you."
Watch a clip of Roger Daltrey playing his Las Vegas residency here: