Robert Smith Says New Cure Album Is Definitely Happening
7 June 2018, 15:21 | Updated: 7 June 2018, 15:24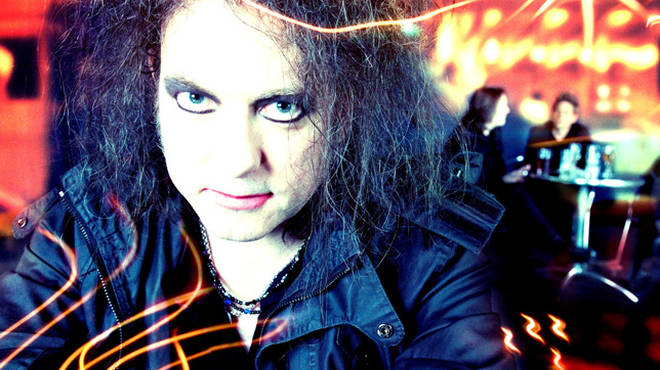 The Cure's frontman reveals that he's been "inspired to do something new" - namely, the follow-up to 2008's 4:13 Dream.
Robert Smith has revealed that he's started work on The Cure's first album in 10 years… and he's found that his lyrics have become "more cynical" this time out.
Speaking to The Guardian, the frontman admitted that curating this year's Meltdown Festival had given him the impetus to start work on the band's first album in ten years.
But he admitted: "I've hardly written any words since then. I think there's only so many times you can sing certain emotions. I have tried to write songs about something other than how I felt but they're dry, they're intellectual, and that's not me."
He went on: "I've committed myself to going into the studio and creating songs for the band, which I haven't done for 10 years."
Not only are The Cure headlining Barclaycard Presents British Summer Time in Hyde Park on 7 July, but Smith has curated the bands for this year's Meltdown festival on London's South Bank, including Nine Inch Nails, Manic Street Preachers, Placebo, Mogwai, The Libertines and many more.
Smith said: "Meltdown has inspired me to do something new because I'm listening to new bands. I'm enthused by their enthusiasm. So if it doesn't work, I'll be pretty upset, because it will mean that the songs aren't good enough."
He even admitted to looking through old lyrics, but that wasn't really working out: "Some of them don't make any sense to me any more. It would be weird if I felt the same as I did when I was in my 20s. I'd be mental!"
But, he claimed that the new songs were turning out to be "slightly more cynical and slightly less optimistic, which is strange. I was very optimistic when I was young, even though I wrote very dismal songs, but now I'm kind of the opposite. I have a very dismal outlook on life."
The new Cure album would be the band's first full-length outing since 4:!3 Dream in 2008. The original version of that album was meant to be a double set, one half of pop songs, the other of downbeat compositions. Ultimately, the record was released as a single LP, with Smith telling Radio X in 2014 that he'd re-worked the lyrics and was looking to release the remaining material.
He said at the time: "I've finished singing and mixing an album that was made by a band that no longer exists. So I'm trying to be convinced that I should release what is the second half of an album that effectively came out in 2008.
"I didn't think the words were good enough, but over the last eighteen months, I've re-written it. It's an album that is really different to anything else we've done."
However, it seems the extended version of the record (tentatively titled 4:26 Dream, alongside an issue of the "downbeat" material called 4:13 Scream) seems to be on hold, with a new record in its place.
The Cure play Barclaycard Presents British Summer Time in Hyde Park on 7 July, alongside Goldfrapp, Editors, Interpol and more.