VIDEO: Find Out How Much Kate Won In Moyles' Potential £30m Giveaway...
28 September 2018, 10:57 | Updated: 28 September 2018, 16:14
The Chris Moyles Show gave away the potential prize of a lifetime this week, but how much did our lucky listener actually win?
This week The Chris Moyles Show went bigger and bolder than ever before, vowing to give away a potential cash prize of up to £30m.
But how were they going to do it you ask?
Well, they bought over 1,000 scratch cards which had a potential to win the hefty amount, recruited 12 listeners to come in and scratch them throughout the show on Friday, AND chose a wonderfully deserving winner.
Selected during the week, our listener Kate from Nottingham was primed to win the potentially HUGE cash prize.
Meet her here:
Kate - who works within the army - was a very worthy winner, but how much did she actually win?
Find out in our video above and see her squirm as Chris Moyles does everything he can to keep her guessing!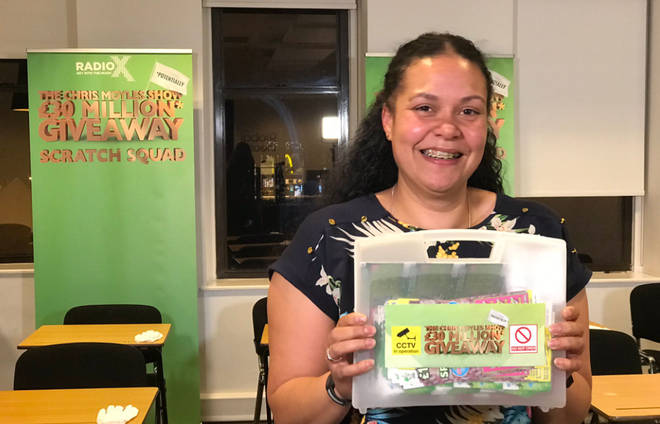 Kate may have won a certain amount, but it didn't just end there.
Watch our full Facebook live below to find out what happened next:
Remember to always gamble responsibly.