Frequently Asked Questions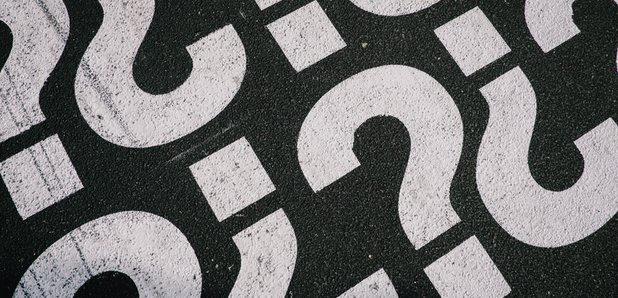 This is the place to come if you're looking for help with Radio X or any of Global's stations.
Global Customer Support
If you want to contact our customer service team, please use the 'support' or '?' button on the screen or go to the Help pages where you can find FAQs. If you prefer to call us we are on 0333 200 2000, open Monday to Friday 8am to 7pm (we are closed on public holidays).
HOW CAN I LISTEN TO RADIO X?
First, check out our WAYS TO LISTEN page and see if that answers your question.
CAN I GET YOU ON FM IN MY AREA?
WHEN ARE YOU COMING TO FM IN MY AREA?
There are currently no plans to broadcast on FM in any other areas.
WHY CAN'T I FIND RADIO X ON MY DIGITAL RADIO?
Radio X is available across the UK on Digital Radio - check www.getdigitalradio.com to see if you can receive the station in your area. You may need to rescan or autotune your digital radio to find Radio X - check your radio's manual for full details. If you're still having trouble tuning in, you may need to adjust your radio's antenna.
HOW CAN I LISTEN TO RADIO X IN MY CAR?
If you don't already have a digital radio installed, you can purchase a digital radio adaptor from most high street electronics stores or online. If your car digital radio allows you to search by frequency block, Radio X is available on block 11D in England, Wales and Northern Ireland and on 12A in Scotland.
CAN I LISTEN TO RADIO X WHEN I'M OUTSIDE THE UK?
Unfortunately, for rights reasons, Radio X is only available to listen to within the United Kingdom, sorry. You will need a valid UK postcode to access the player.
WHERE CAN I DOWNLOAD THE RADIO X APP?
IS THE RADIO X APP AVAILABLE ON OTHER DEVICES?
We currently only offer Radio X on IOS and Android. You can also listen via TuneIn and we will be releasing Radio X on other platforms soon.
HOW DO I RESET MY PASSWORD FOR THE APP/WEBSITE
CAN I STREAM RADIO X THROUGH OTHER PLATFORMS?
Check the WAYS TO LISTEN page for all the platforms Radio X is currently available on. If the platform you're looking for isn't listed, we're not currently supporting it, but will be expanding our coverage soon.
I'M HAVING PROBLEMS LISTENING TO THE APP?
If you're having issue listening to the Radio X app, here's our checklist:
Make sure your connection is strong enough - wireless is best!
Do you have the latest version of the app? If not, please update to the latest release.
If all else fails, try deleting the app and re-installing - that usually fixes most of the major issues.
I'M HAVING PROBLEMS USING LISTEN AGAIN ONLINE
Some ad blockers can also cause issues - try disabling them.
Make sure your connection is strong enough and that your network doesn't block some external sites.
I MISSED A SHOW, HOW CAN I LISTEN BACK TO IT?
You can listen back to the last seven days of Radio X shows via our On Demand service.
On desktop: Click the big "LISTEN" button in the top right hand corner, then click the LISTEN AGAIN tab to select the show you want.
On mobile: Click the big LISTEN AGAIN TO THE LATEST EPISODE button on the homepage, then click the LISTEN AGAIN tab to select the show you want.
On the app: Tap "Catch Up" on the bottom navigation and head to the station you want. Choose the date of the show you're looking for and tap "Catch Up" for options to listen.
"Schedule and Listen Again". You can scroll back through previous days and select the show you want to hear. Click on the playback bar at the bottom of the screen for more controls to scroll through the episode.
CAN I DOWNLOAD A RADIO X SHOW?
If you're using the new Radio X app, you can listen to your favourite shows offline by selecting them from "Catch Up" and hitting the "Download" option - this will only work when you are connected via wi-fi. By hitting "Subscribe", they'll download automatically as soon as they're available, completely free.
DO ANY OF YOUR SHOWS HAVE PODCASTS?
On the Radio X app, tap the "Podcasts" section in the bottom nav bar to see all of Radio X's podcasts... and a whole host of other programmes.
WHAT WAS THE NAME OF THE SONG YOU JUST PLAYED?
Check out the PLAYLIST page on the site. That will show you all the songs played in the show currently on air and the previous show.
We don't currently offer playlists of older shows.
I'D LIKE TO EMAIL A PRESENTER, HOW DO I DO THAT?
To contact your favourite presenter on Radio X go to RADIO section of the website. Each presenter page has its own email form. Be nice to them, they're human and they're quite lovely people.
WILL YOU PLAY MY UNSIGNED BAND'S MUSIC ON YOUR STATION?
We don't, as a rule, play unsigned bands on Radio X during daytimes. But if your recording is exciting and fabulous enough, it may get a play on one of our specialist shows. Please see the CONTACT US page for ways of sending us your music; but also remember we can't respond to every unsolicited demo or CD sent in.
WHY WON'T YOU PLAY [INSERT NAME OF BAND] ON RADIO X?
Check out our ABOUT US page - it will explain more about the sort of music we play on Radio X and what our format is. The band you mention probably doesn't fit our format.
CAN I LIST MY GIG/DJ NIGHT/EVENT ON YOUR SITE?
No, sorry! At present, we don't carry detailed gig listings on Radio X.co.uk.
CAN I TEXT IN A COMMENT OR A REQUEST?
Our text number is 83936 (standard network charges apply).
ARE YOU ON SOCIAL MEDIA?

HOW CAN I ADVERTISE ON RADIO X OR RADIOX.CO.UK?
If you are interested in advertising our sales team will be happy to discuss your needs and offer you suggestions on how to get your message to the right people, at the right time, at the best price. See our CONTACT US page for more details.
WILL YOU SPONSOR OUR CHARITY EVENT?
Radio X are proud to be supporting Global's Make Some Noise, a national charity that helps disadvantaged children and young people in the UK.
WHERE CAN I APPLY FOR A JOB AT RADIO X?
If you would like to be considered for employment with Radio X, please check out the Global site here for the latest jobs and internships.
WHERE CAN I SEND MY PROGRAMMING ENQUIRY?
If you would like to comment about the station and its output, please send a message to our programming team by filling in the form below.
WHERE CAN I SEND MY ENQUIRY ABOUT THE WEBSITE RADIOX.CO.UK?
If you have a comment or enquiry about our website, please send us a message by filling in the form below.
I WON A PRIZE ON RADIO X OR RADIOX.CO.UK BUT I HAVEN'T RECEIVED IT YET
Please allow at least 28 days for prizes to be fulfilled. Contact us via the form below with your full details to make sure we have the correct contact information for you.
PRESS AND MEDIA ENQUIRIES
For press and media enquiries about Radio X, including interviews with our presenters, you can contact Global's PR team on
0207 054 8090
, or email
comms@global.com

Please note, these contact details are for use by the press and media only - press releases, news stories or announcements should not be sent to the above.
THIS PAGE DOESN'T ANSWER MY QUESTION - HOW CAN I GET IN TOUCH?
To contact our Customer Support Team, please use the 'Support', 'Chat' or '?' button on the screen or you can email Customer.Support@Global.com. If you prefer to speak to us – the team are here to help on 0333 200 2000, or you can contact them via Twitter at @GlobalSupport. The team are available Monday to Friday 8am to 7pm.