Here's what Red Hot Chili Peppers played at Tottenham Hotspur Stadium...
22 July 2023, 13:20 | Updated: 16 August 2023, 17:23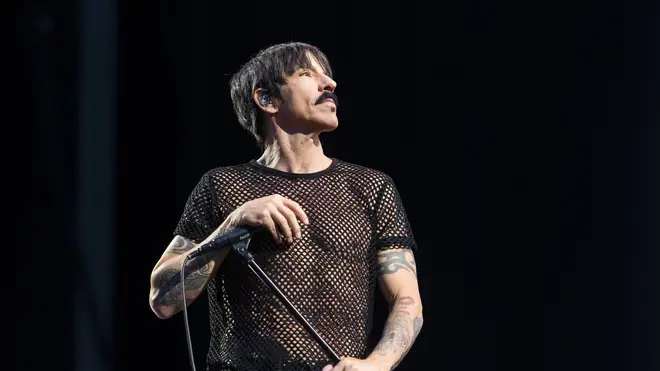 The Chili Peppers returned to London for an epic show at the home of Tottenham Hotspurs. Find out what went down and what they played on the setlist.
Red Hot Chili Peppers have been blowing fans away with yet more European dates and this week saw them make a stop in London at Tottenham Hotspur Stadium.
After playing two nights at London Stadium just last year, Anthony Kiedis, Flea, Chad Smith and John Frusciante made a return to the capital city, this time gracing the crowds at Spurs' home ground.
Find out what they played in their setlist below.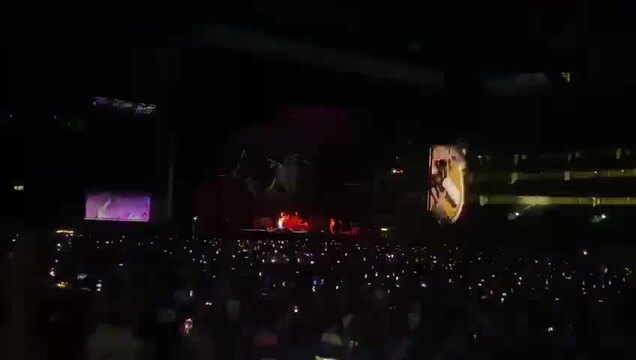 Red Hot Chili Peppers play By The Way in Tottenham
READ MORE: Red Hot Chili Peppers burn bright with epic career-spanning set in Barcelona
Antony Kiedis and co treated fans to a 19-track set, which included hits from their Black Sugar Sex Magik album and beyond including Give It Away, Can't Stop, Californication, Black Summer and By The Way.
Highlights included Scar Tissue, which was dedicated to legendary crooner Tony Bennett who's death was announced the same day, plus an epic rendition of Suck My Kiss and 1993's Soul To Squeeze, which featured on the Coneheads soundtrack.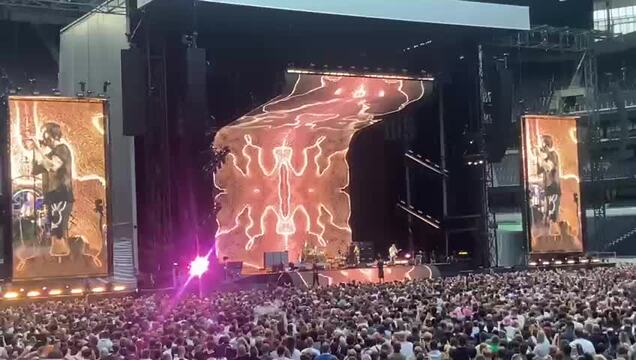 Red Hot Chili Peppers play Scar Tissue in Tottenham
Much to the crowd's delight, for their encore the band chose to play their Under The Bridge anthem, before ending their set with an electric rendition of Give It Away.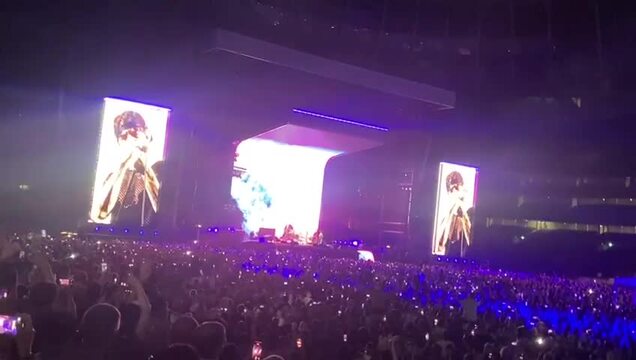 Red Hot Chili Peppers play Under The Bridge in Tottenham
READ MORE: How Red Hot Chili Peppers got more "introspective" with Californication
See Red Hot Chili Peppers' London setlist at Tottenham Hotspur Stadium on 21st July:
1. Intro Jam
2. Can't Stop
3. Scar Tissue (Dedicated to Tony Bennett)
4. Snow ((Hey Oh))
5. Aquatic Mouth Dance
6. Suck My Kiss
7. Reach Out
8. Soul to Squeeze
9. Right on Time (with "London Calling" by The Clash intro)
10. Dreamboy/Dreamgirl (Cynthia & Johnny O cover) (John Frusciante solo)
11. Don't Forget Me
12. Tippa My Tongue
13. Tell Me Baby
14. The Heavy Wing
15. Californication
16. Black Summer
17. By the Way
Encore:
18. Under the Bridge
19. Give It Away