Johnny Marr: I Was F**king Heartbroken When The Smiths Split
15 June 2018, 17:04 | Updated: 27 June 2018, 20:40
The guitarist explains how famous friends like Bernard Sumner "backed him up" when the legendary band ended in 1987.
Johnny Marr has explained how the split of The Smiths left him "devastated"… but that his musical friends got him through it and made him a better person - and songwriter.
Speaking to John Kennedy at the special charity Radio X Presents An Evening Of Conversation With Johnny Marr event earlier this week (14 June), Marr explained that the dissolution of the Manchester band in the autumn of 1987 affected him deeply.
"I needed to be around a certain kind of person when The Smiths split," he said. "You can imagine, I was 24, I was really, really fucking heartbroken."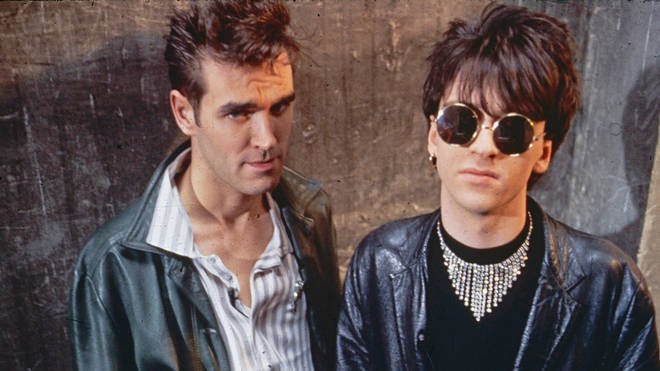 "I wasn't going BYEEE! Jolly up! It was really devastating for me. Because I was forced into it. That's the simple way of explaining something complicated."
Following the demise of The Smiths, the first song he wrote was Walking Down Madison, which he recorded with Kirsty MacColl, who had appeared on his old band's 1986 single Ask. He then found himself briefly a member of The Pretenders with Chrissie Hynde, and then as part of Matt Johnson's project The The, appearing on their Mind Bomb album in 1989.
Marr went on: "You can do a lot worse than having Matt Johnson as your mate in London and Bernard Sumner as your mate in Manchester. And Chrissie Hynde and Kirsty MacColl, I had so many good people…
"We all know when we have those amazing people in your lives, you think wow, if I hadn't had those people I wouldn't be who I am today."
Johnny Marr has released his third solo album Call The Comet, with the track Hi Hello as the latest single.