Will Blur Release Another Album?
24 June 2018, 15:00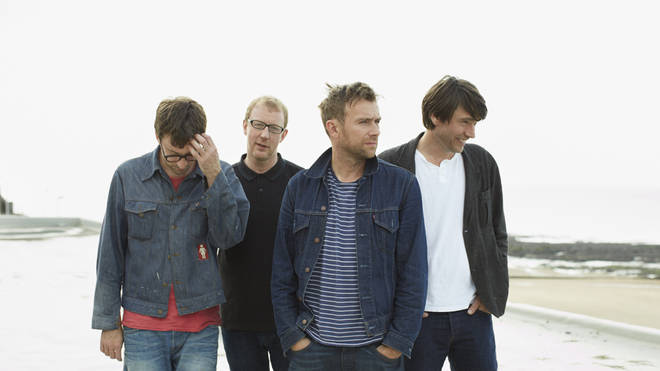 Graham Coxon seems to think so...
Graham Coxon has said there could be another Blur album.
Though the guitarist admitted there are "no plans right now" for a new record from the Britpop legends, he doesn't see why he wouldn't make music with with bandmates Damon Albarn, Alex James and Dave Rowntree again.
Speaking on Consequence of Sound's Kyle Meredith With... podcast, he said: "I really don't see why not and why there can't be another Blur album."
The Coffee and TV rocker added: "We're all still alive and in reasonable control of our faculties. It's just the time when that notion comes upon us all and the stars align and we go, 'Yeah, why not?'"
Meanwhile, Damon Albarn has revealed the reason why he turned down the chance to jam and record with Prince... and it's pretty Rock 'n' Roll.
Watch our video here:
Asked about his decision not to work with the Purple Rain singer, the Blur frontman and Gorillaz co-creator told Radio X's Gordon Smart: "Yeah I didn't go. I'd done a gig in Minneapolis and I was invited to go and play with Prince so to speak.
"And you know, I was having a drink and a fag - I don't actually smoke anymore as I knocked that one on the head - and I was just like (exhales) If you can't be who you are..."
He added: "If I've invited someone, they're my guest and there aren't any conditions like that. And anyway, It's like I could go and have a cigarette outside if I needed it. You know, I'd be fucking excited and how could I not fucking go mad if I'm with Prince?
"So I'd rather not do it and not get pissed off with the whole thing. It's one of those could've beens. I've got a few of those."
Albarn also gave his opinion on Arctic Monkey's latest album and called Alex Turner a "talented chap".
Gorillaz have also announced the release of their new album despite only bringing out Humanz in 2017.
The Now Now, which is released on 29 June, includes Humility- the first track to be taken from the record, which features the legendary vocalist and guitarist George Benson.
See the sun-drenched video - which stars a roller-skating 2D and sees Jack Black busking on the street below: