WATCH: Toby Tarrant can't get over Polly James' graphic baby shower cake
7 January 2020, 16:20 | Updated: 7 January 2020, 16:29
Watch the moment Dom and Toby freaked out over our pregnant presenter's very graphic cake, which depicts a birthing scene.
Toby Tarrant is standing in for Chris Moyles this week, which means our very pregnant presenter Polly James is standing in for him from 10-1pm.
The wonderful Polly had her baby shower last weekend and was gifted with what can only be described as an extraordinarily graphic cake.
In fact, the sweet treat - which depicted a birthing scene - was so graphic, Toby and Dom could barely contain themselves.
Watch their reaction in our video above.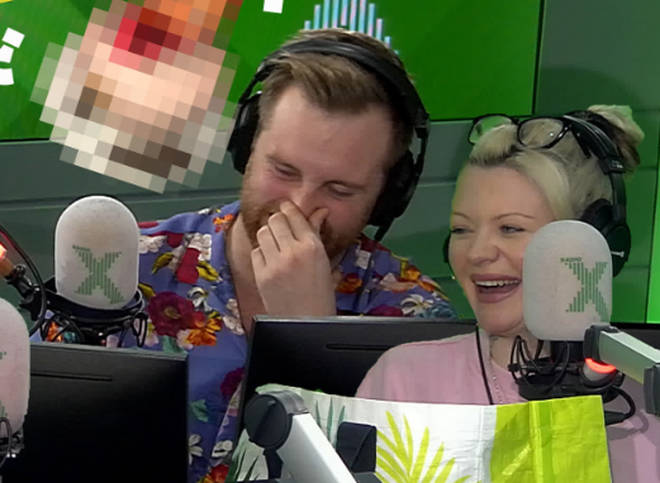 And if you want to see Polly's baby shower cake in all it's glory be warned it is very explicit!
Click below to see the hilarious image, which sees a baby entering the world complete with a tattoo and devil horns.
Watch Polly interview Blink 182 here:
Listen to the latest Chris Moyles podcast: