Tough John Part 3: How To Maintain Bulging Biceps
12 September 2018, 18:25
Johnny Vaughan is looking pretty hench these days… honestly. Listeners have asked, what's his secret? And, by God, he's answered.
Johnny Vaughan has been a big name in the muscle game for years.
No, really. He's a middle-aged man, who's been lucky enough to UNLOCK the physical potential that's been laying dormant for DECADES.
The transformation is remarkable… and a little disturbing. But how do you get a finely sculpted body like Johnny - or as his gym buddies call him, Tough John?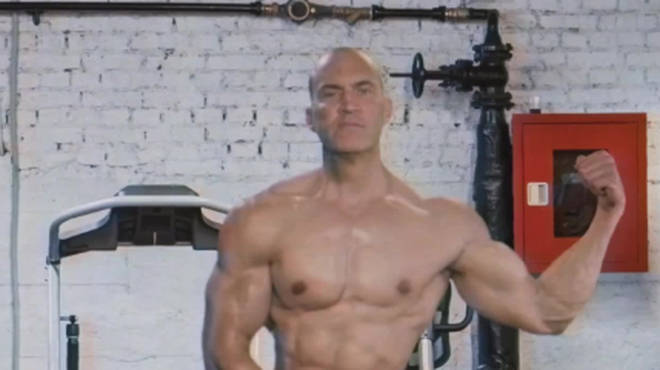 You've been sending in your exercise questions into TJ and TJ has listened. And he's ready to share his secret with his fellow worshippers at the Iron Cathedral.
In our latest instalment TJ explains how to maintain his biceps... because let's face it, they're massive.
Watch our video above.
So that's biceps sorted, but what about those amazing lats?
Find out how TJ does it in his video:
Not hench enough yet?
Get the secret to those gorgeous glutes: