Gordon Smart's tracks that changed his life
20 May 2020, 20:47 | Updated: 20 May 2020, 20:51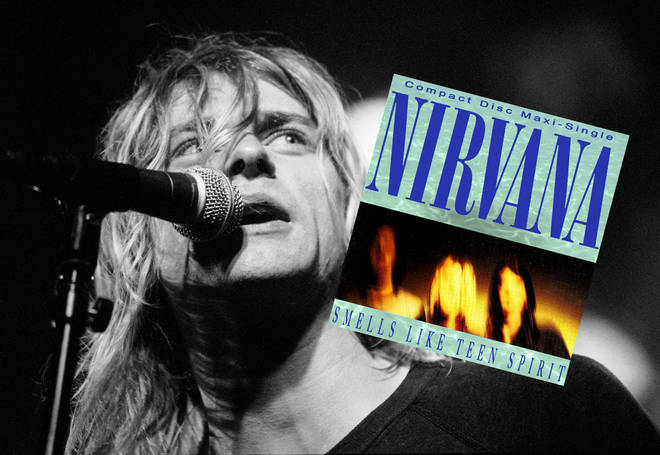 Gordon has been challenged to pick the songs that made the biggest impact on him over the years. Why not take the test and pick your own?
That's ten weeks since my last show on Radio X and I feel like Morgan Freeman in Shawshank Redemption.
This is the Lockdown life I've come to know. Like Red, I'm normally "a man who knows how to get things" - except an operation on my bloody voice.
Any road up, like most of you reading this, I feel like I've completed Netflix, my gaff is more organised than it has ever been and home schooling has reminded me how hard maths was.
Fortunately, clever and creative people keep coming up with stuff to keep me occupied, like Stu Whiffen from Off The Beat And Track Podcast.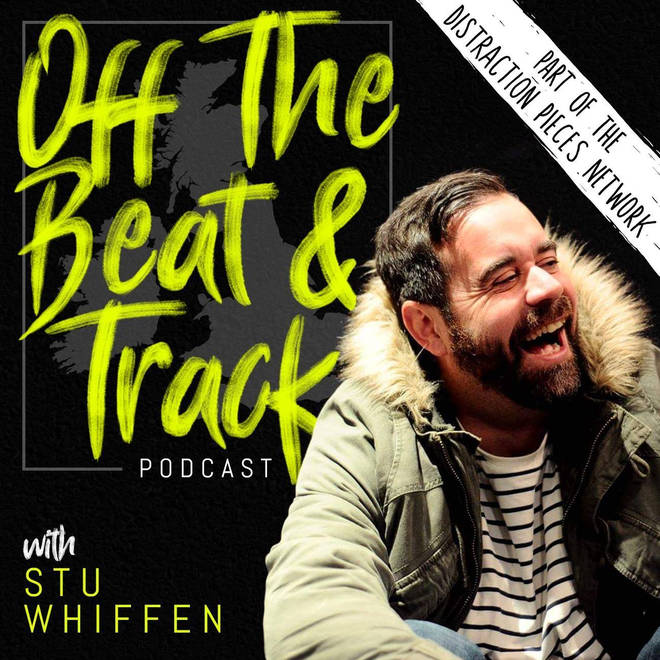 Stu has worked with the Big Green X over the years and he knows his onions. I remember when he used to run a rock'n'roll club night with Mat Horne, The Maccabees' No1 fan and star of Gavin & Stacey. He has also been known to give a gig to Radio X's Dr Sunta Templeton and her fella Liam, from time to time.
The podcast has a simple format (give it a listen!). I thought you might fancy answering for yourself. As always, I've stuck my songs on a Spotfiy Playlist for you. 
Until next week - stay safe. Onwards!
The song with the greatest intro: Underworld- Born Slippy (Nuxx)

This takes me roaring back to Edinburgh, sneaking into Century 2000 on Lothian Road with my brother's ID and dancing in a way I pray will never emerge from a CCTV archive somewhere.

That intro - nailed on DJ success regardless of the occasion. Hairs standing up on the back of my neck every time. How can a song mentioning Romford be so cool?

The first song that you remember hearing that had an emotional impact on you: Band Aid - Do They Know It's Christmas (1984)

Michael Buerk's report from Ethiopia and Sir Bob Geldof's crusade to raise money to ease the famine were the first time I understood problems in the big bad world. The song, written by Midge Ure, was an amazing introduction to so many musical greats… and Status Quo.

Have a listen to The Cars, Drive. I didn't know the band, but that song has the same effect. Nearly cry every time I hear it.

The song that reminds you of your school days: Nirvana - Smells Like Teen Spirit (1991)

The lead single from Nevermind in 1991. I just started High School and this was our anthem. Murdered on guitar at every party you went to. Kurt Cobain, was and probably still is, the biggest icon of that era in music. 

It was SLTS or James, Sit Down - the school disco anthem...

The first song that you bought from a record store: Queen's Greatest Hits or Greatest Hits II 

If your answer to this question is cool, you are lying. Freddie Mercury was everywhere when I bought this. Barcelona Olympics 1992 and Highlander was a massive film - Who Wants To Live Forever was on this album, and it was the first CD I bought to play on my dad's HiFi. I was probably 11 or 12.

The song that sound tracked your clubbing years: Binary Finary - 1998 (Paul Van Dyke Remix)

In 1999 I used to go to a club in Edinburgh called Sublime. This tune takes me right back to the sweaty throng, the lasers and my heart exploding in the bowels of the Cowgate. My old flatmate Jamie Finlayson would play this in our student digs to wake me up at all hours.

Your favorite song from an artist from your home country: Gerry Cinnamon - Diamonds In The Mud (2017)

I went for something recent because the lyrics make me smile every time I hear them. I'm from the other side of the country but the way he describes Glasgow in his laconic style, is spot on. I nearly went for Paolo Nutini's Iron Sky, Franz Ferdinand's Take Me Out, Loaded by Primal Scream or The Proclaimers' Sunshine On Leith. But Gerry is never out of my ears in lockdown.

A song that many may not know that you want them to hear: The Blue Nile - Tinseltown In The Rain (1981)

While we're on the subject of Glasgow, this is an absolutely brilliant ode to the city. Pretty sure it was recorded in Edinburgh, but if you haven't heard it - listen, close your eyes and you're in Glasgow.