LISTEN: Elis James Is Confronted Live On Air By His "Football Widow" Isy Suttie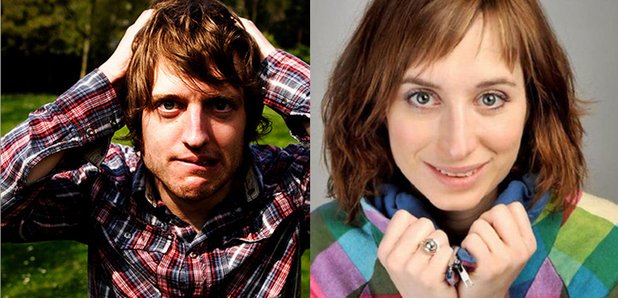 Our man in France is taken aback when his better half calls into Radio X to bemoan the fact that he's been off enjoying Euro 2016 for two weeks.
Regular listeners to the Elis James and John Robins show on Radio X will be aware of the feature Textual Healing, when the duo solve the problems of a listener.
Regular listeners will also be aware that Elis has spent the last couple of weeks gallivanting around France, following the progress of his beloved Welsh team in Euro 2016.
So, with Elis coming "down the line" from Paris, who should call into Textual Healing demanding to know the whereabouts of her partner?
None other than the star of Peep Show and Shameless, Isy Suttie… who also happens to be Elis's better half and mother of his child.
"This is the longest conversation we've had in the past two months," claims a crestfallen Isy.
What will Elis's response be? Will he apologise for claiming the tournament has been the best two weeks of his life DESPITE having a trip to Peppa Pig World lined up?
Have a listen to find out: