WATCH: What Do Donald Trump And Darth Vader Have In Common?
8 February 2018, 12:37 | Updated: 8 February 2018, 12:38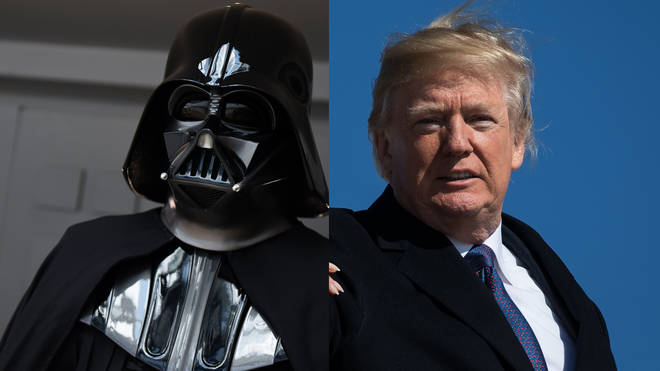 The Dark Lord and The President Of The United States seem to have similar engineering involved in the head area…
Dom confesses that watched this video clip 14 times in the car this morning.
Don is walking up the stairs of Air Force One in the wind. And his hair blows around. As it does.
Dom admits: "I can't work out the physics of what happens here."
"But you know the bit in Empire Strikes Back… where you see the shot for half a second of Darth Vader's helmet lifting back on…?"
Take a look and see what you think!